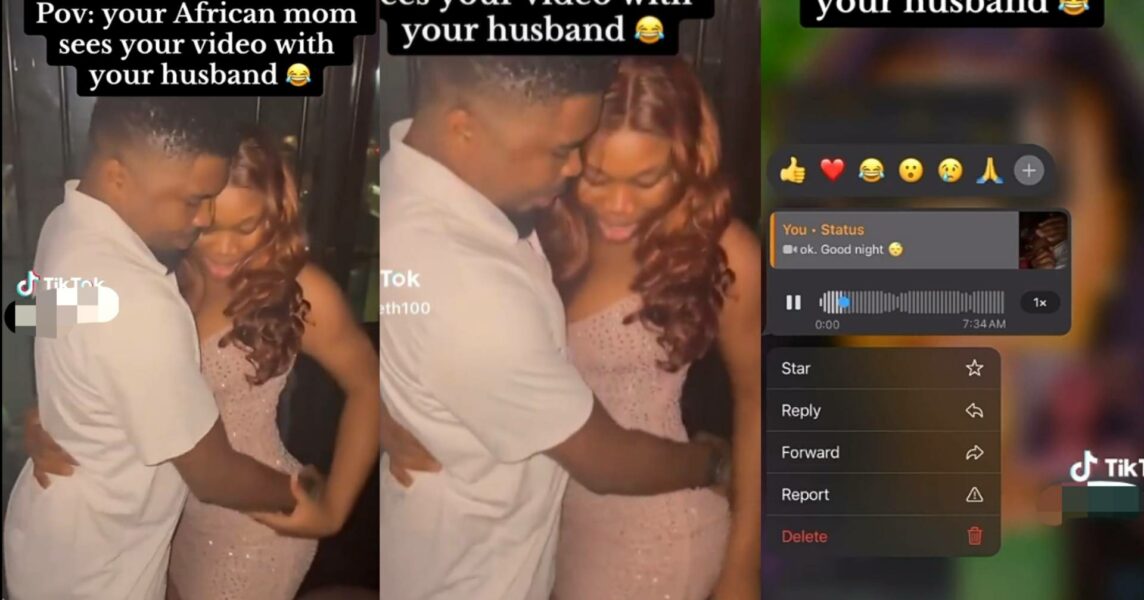 Nigerian lady stirs reactions online as she shares her mother's reaction after seeing her dancing intimately with her husband.
The lady shared a video of how she and her husband had spent their time out on her WhatsApp status.
In the video, she was seen dancing intimately with her husband as she kept whining her derrière to the beat of the music.
Her mother saw the status video and she was greatly surprised.
The mother exclaimed in Igbo that the girl has gone astray.
@Oma🥰💅 wrote: "she don forget say nah your husband 😂😂"
@Uncle Roy remarked: "The luck wey you get sef be say na your husband you do am with..else😂😂😂"
@Frau 🦋 Amy stated: "You no ask mummy how she take conceive you? 😂😂😂😂"
@CoMfOrTeR 🌹❤️‍🔥 said: "For those asking for translation the mom says her daughter don spoil 😂"
@Miriam🦋 said: "my own mum will be like I should do it well😂😂😂"
Watch video below …
@queeneth100

If youre not Igbo…I'm sorry 😂#tiktok #viral #trending #fypシ #foryoutrickapp😍😍😅🥰🥰😇😊🤣😇 #FYP #viralvideo

♬ original sound – Cherrish F. – Cherrish F.