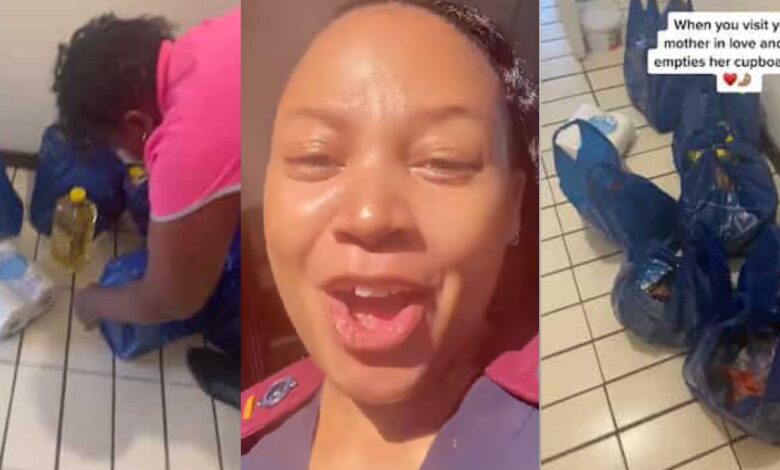 A heartwarming TikTok video showcasing a woman's strong bond with her mother-in-law has captivated online audiences, garnering significant attention and admiration.
The TikTok user, identified as @mmakomanem_, shared a video that highlighted the kindness and generosity displayed by her husband's mother during a recent visit.
The viral video quickly gained traction, accumulating thousands of likes and hundreds of comments from viewers who could relate to the positive dynamics between the woman and her mother-in-law.
The video depicted a scene where numerous bags filled with various goodies were placed on the floor, symbolizing the mother-in-law's thoughtful gesture.
According to the woman, her mother-in-law went above and beyond to express her love and care by seemingly emptying her own cupboard to present the abundance of treats.
This act of generosity touched the woman and emphasized the strong bond they share.
@mmakomanem_'s TikTok video resonated with viewers, drawing attention to the often-complicated dynamics between daughters-in-law and mothers-in-law.
The video showcased a beautiful example of a harmonious relationship,  prompting viewers to share their own experiences with their in-laws in the comments section.
See below;
@mmakomanem_

#mil #mmakomanem #inlaws #love #fyp #marriedlife

♬ original sound – Apostle ZD Nethononda – Apostle ZD Nethononda