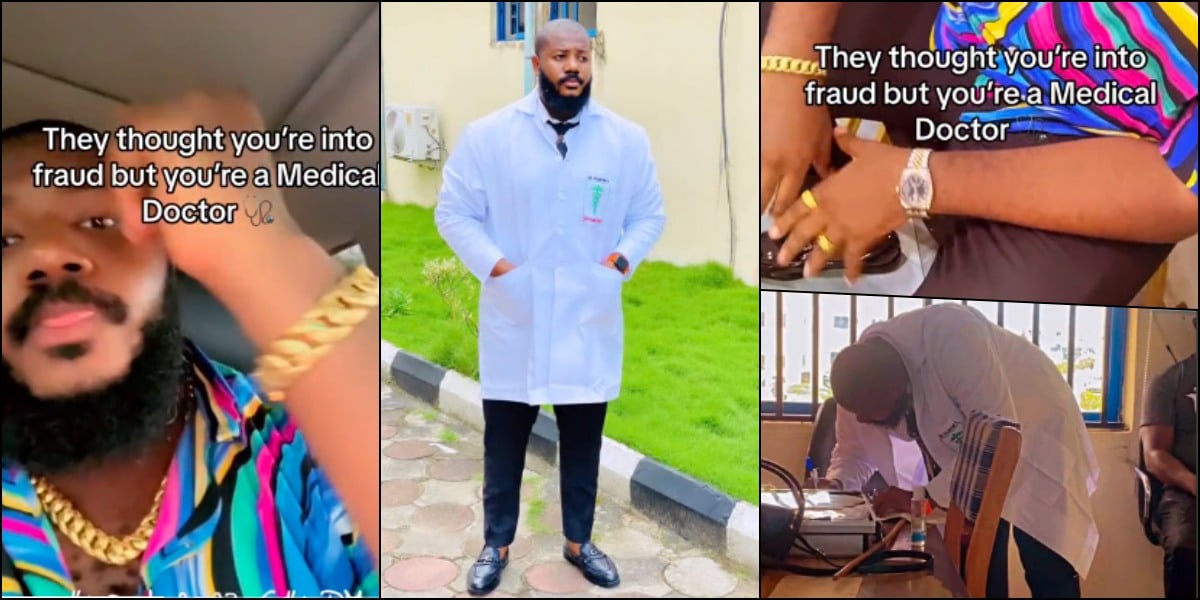 A Nigerian man laments over the misconception trailing his lifestyle as some people keep thinking that he into fraud when he is just a medical doctor who enjoys living life large.
The stylish doctor shared a reel of himself wearing expensive gold pendants and bracelets which must have cost him a fortune.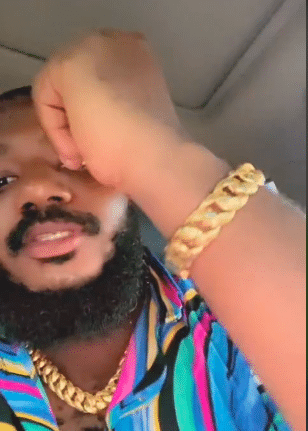 Another reel showed him in his doctor's coat at his workplace attending to patients and carrying about his professional duties.
The video showed the stark difference between the life he leads outside and within his work area.
He lamented that a lot of people think that he is doing fraud because of how large he lives, but he is simply a medical doctor.
amakafortune said: "U fit do the two together 😁😁😂 but make we use the medical doctor confuse them 😅"
chi_kam penned: "The first shirt you wore, I have a gown the exact material, you mind us taking a picture together 😩😩"
Anitaomega1 typed: "yahoo na ur side hustle no dey whine us boss😂"
bblashly90 remarked: "sha no forget Bling bling for person belle😂"
FaithRichard27 stated: "How doctor go fine like dis omo I go come take bed rest for ur hospital oh"
Watch video below …
@panshaq30

Never judge a book by its cover 🤣🤣 #tiktok #trending #makemefamous #igbomen #igboodogwu #doctor #medic #yallmeetbernie #teamtennie #panshaq30 #saynotofraud❌

♬ original sound – DJYKILO