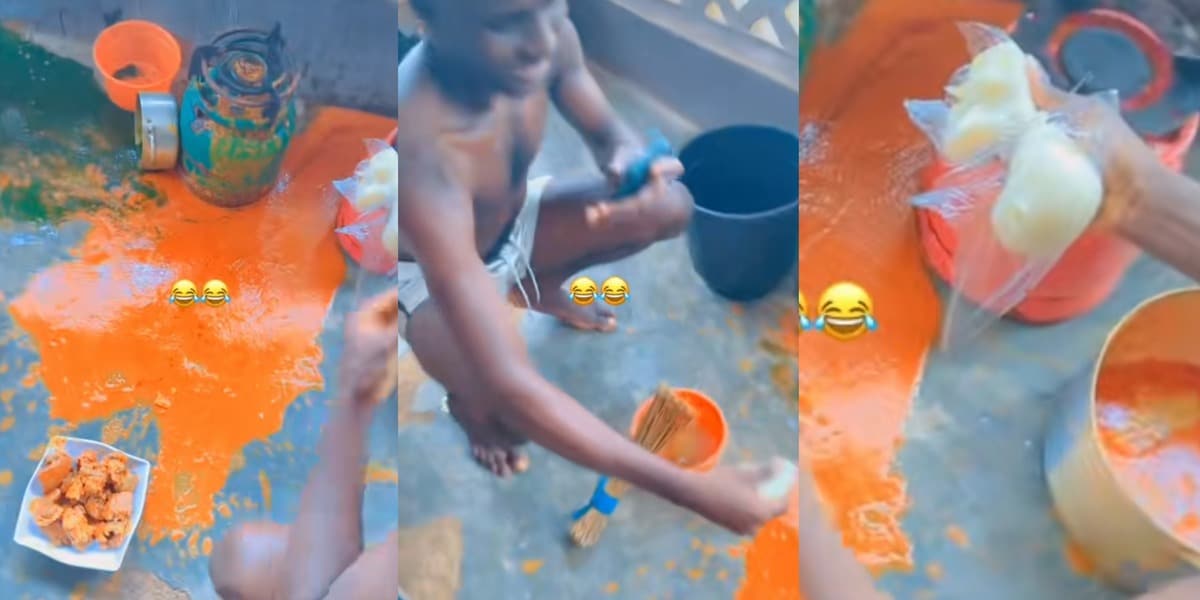 A Nigerian man has stirred discussions on social media by sitting with a pot of egusi soup spilled on the floor and eating it with wraps of fufu.
In the video, the man is seen bending down, using the spilled soup to assist himself with the fufu before eventually dipping it into his mouth.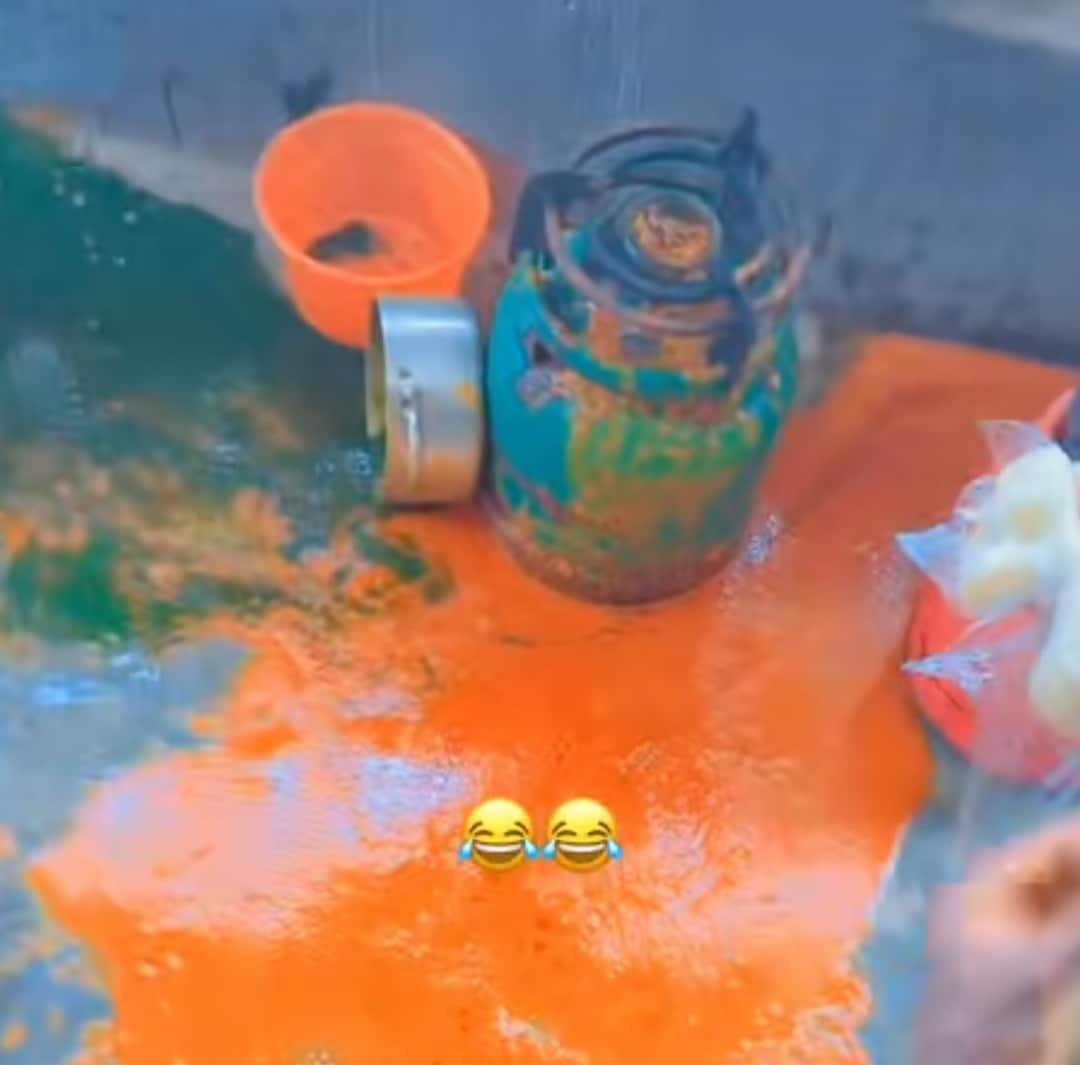 A clear scene in the video shows the pot of soup spilled on the floor while the man was attempting to take it down from the gas cylinder.
Many individuals have taken to the comment section to react to the video of the man eating wraps of fufu from the spilled soup.
See some reactions below:
orunkanyenieunice: "‎I fit Dey cry chai."
BIG BABA ASE: "‎No more choice."
Jamal: "‎Shey person slide tackle the gas ni how una pour the two away."
ABIKEADE: ‎"Just imagine say ur na ur mama soup and ewedu u pour for floor like this."
midecollection7: "‎Na both ewedu and soup pour how una do am."
Abisola mii: "‎I first think it's work of art….like u pour paint on d floor."
A y fountain: "‎sorry sorry sorry."
UNKNOWN: "‎Omo mama mustn't hear."
Neyo Bobs: "‎Why you no invite everyone abg e don finish make buy fufu."
Adeshina Nofisat Moradeke: "‎una sure say no bi una landlord dey at work."
WATCH VIDEO:
@say_hey_to_spyro1

#fyp #relationship 😂🤦‍♂️💔

♬ original sound – OLAMILEKAN BTC✅✅