A leaked audio recording that has hit the internet and surprised Nigerians allegedly captures Mr Ibu confirming that he once dated and slept with his adopted daughter, Jasmine, until he caught her sleeping with his son.
Controversies upon controversies have been trailing the intricate affair concerning the actor's family, health, and properties, with Mr Ibu's wife, Stella Maris, and his adopted daughter, Jasmine, fighting each other.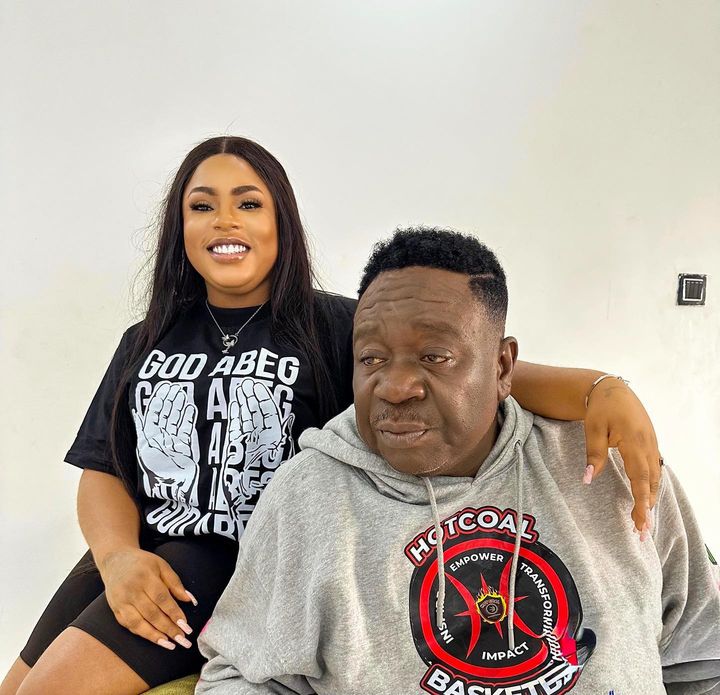 It was alleged that Mr Ibu's wife had been pushing for her to be given sum of money from Mr Ibu's donations so she could get BBL done and purchase a new iPhone for herself.
However, this was denied by the wife in a lengthy repartee to the claim which was made by Verydarkman.
In a new post that hit the internet and caught everyone unawares, popular blogger, Tosinsilverdam shared an audio recording where Mr Ibu confirmed that he slept with Jasmine.
The audio captures the voice supposedly belonging to Mr Ibu and that of another woman, evidently conversing while driving in a car.
The language of the conversation was Igbo and the actor could be heard confirming that he slept with the lady (Jasmine) who later began getting fame online by posing herself as "Mr Ibu's daughter".
He also confirmed that his son slept with Jasmine, adding that he wouldn't be touching her again since that happened.
Listen to the audio below …