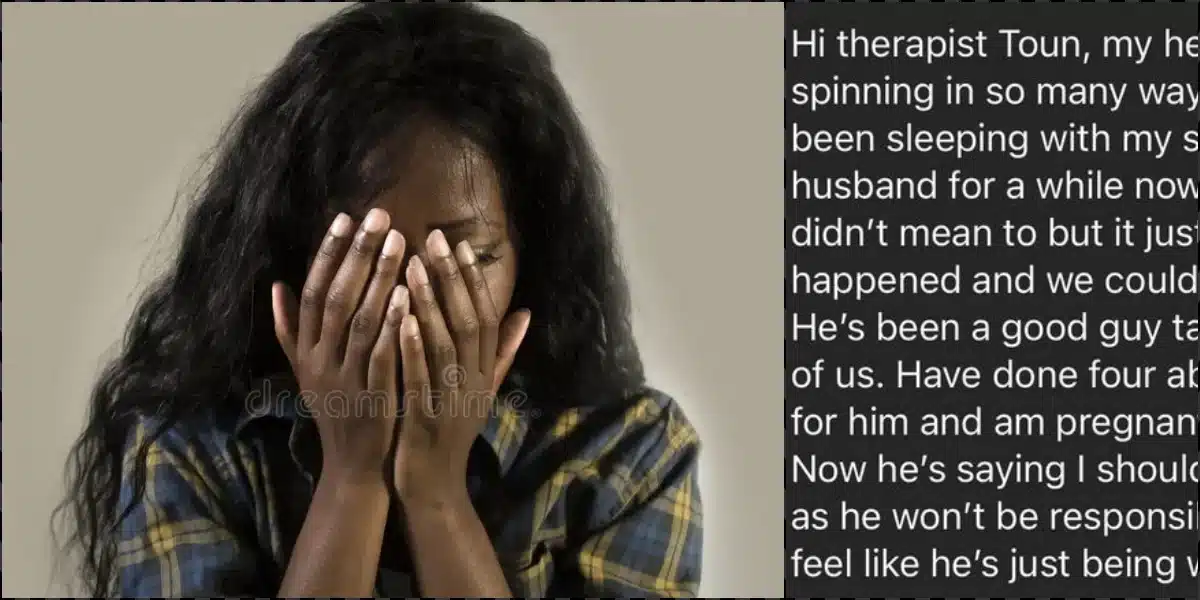 A young lady finds herself in a serious mess as she reportedly gets pregnant for her sister's husband for the fifth time after a long-time secret affair.
According to a cry for help shared by a relationship adviser via the X platform, the anonymous lady opened up on how she had been secretly involved with her sister's husband.
The secret affair has, however, recorded four different abortions and being pregnant for the fifth time triggered fear of going the same route as the others.
The four-month-pregnant lady summoned the courage to seek help on the next possible step to take without breaking her sister's marriage.
How I got pregnant for my sister's husband for the fifth time after many abortions
"Hi therapist Toun, my head is spinning in so many ways. Have been sleeping with my sister husband for a while now though I didn't mean to but it just happened and we couldn't stop. He's been a good guy taking care of us.
Have done four abortions for him and am pregnant again. Now he's saying I should remove it as he won't be responsible and I feel like he's just being wicked.
This thing is giving me serious concern and indecision, am four months gone already. Will it be bad to just birth this child cos I don't know if I will be able to give birth again.
There's no one to pin the pregnancy on. I don't have a stable boyfriend and he's been my only stable man. Please help me. I need help on deciding what to do."