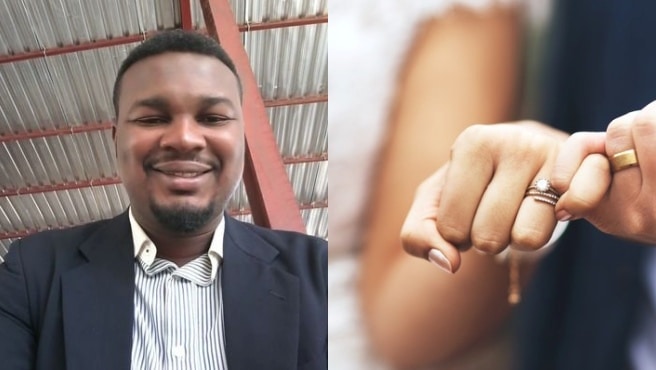 A Nigerian Evangelist, Ikuku recounts his struggles in marriage, as he reveals he is no longer sexually attracted to his wife.
In a post shared via Twitter, the man of God revealed that he was initially sexually attracted to his wife. However, as time went by, he lost every iota of attractiveness to her.
Ikuku admitted to flirting with another woman to clear his doubts about his sexuality. Sometimes, he wonders if it has to do with spirituality, as he has no idea what else to think.
He wrote:
"I was sexualy attracted to my wife but after our marriage, I lost every sexual attractn. Now I find it hard 2mk Iv 2my wife. Initially I tot I had infectn or no longer sexualy active until I flirted wit another woman. I'm deing in silence at home bt I still Iv my wife so much.
I didn't know my wife until after marriage. I knew I was sexualy attracted to her but as I'm talking to you now, every atom of attractiveness is gone. Sometimes I question if it's spiritual, do I have a spiritual wife? I don't know what else to think.
Next year we'll be 5 years in marriage. It's quite early and that's what troubles me the most."
See post below;