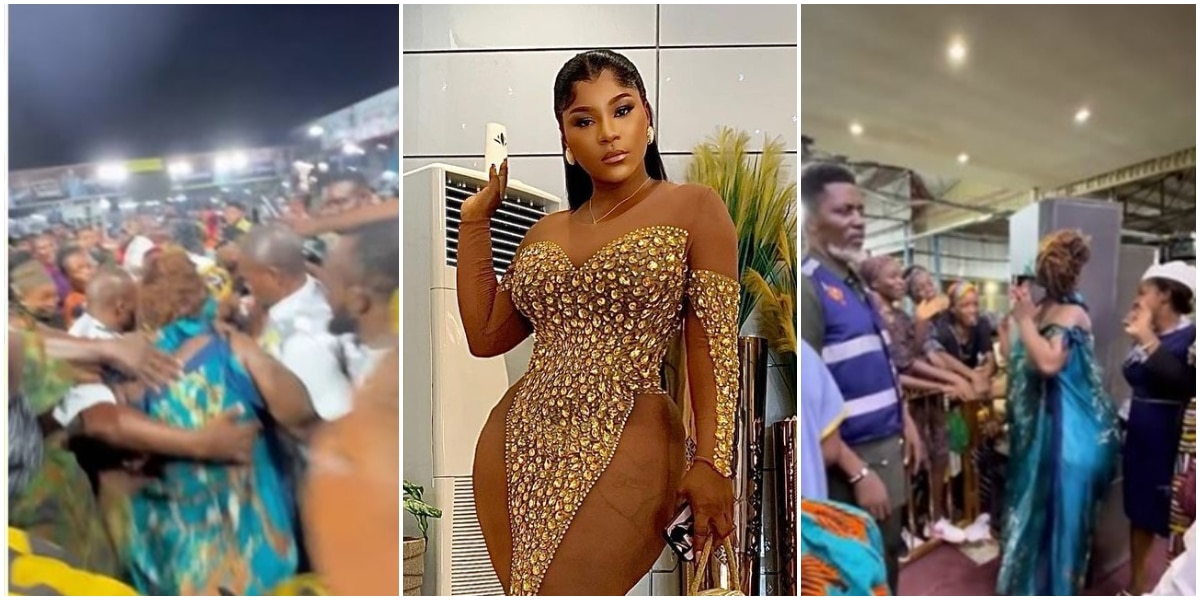 Some zealous fans of Destiny Etiko, a Nollywood star, mobbed her after she visited the Zion Ministry, a church, to worship with them.
Destiny Etiko was gathered by her supporters after the Sunday service at the church in Lagos State, an unparalleled display of adoration.
The ardent fans grew overly enthusiastic in their attempts to touch the actress, causing a commotion and tearing her clothes.
Security had to intercede to allow Destiny to leave the stadium.
The actress expressed gratitude for the overwhelming love and the palpable presence of God throughout the service in an Instagram video she shared. Destiny Etiko in a post on her page disclosed how her fans out of excitement tore her clothes.
Destiny Etiko wrote, "Today in ZION GROUND @zpmomlagos. The service was awesome and the presence of God was massively felt ❤️. "Thanks for the love, everyone. God bless us all 🙏
"But una come tear my cloth o🥲🥲🥲 @relinkams_clothings my Abaya o 😭