A Nigerian youth corper, who recently completed the mandatory one-year NYSC program, visited her late mother's burial ground to pay her last respects.
In a TikTok video with the caption: "My last respect, I'm so sorry you didn't get to see this," the lady is seen standing at the front of a burial ground in a cemetery.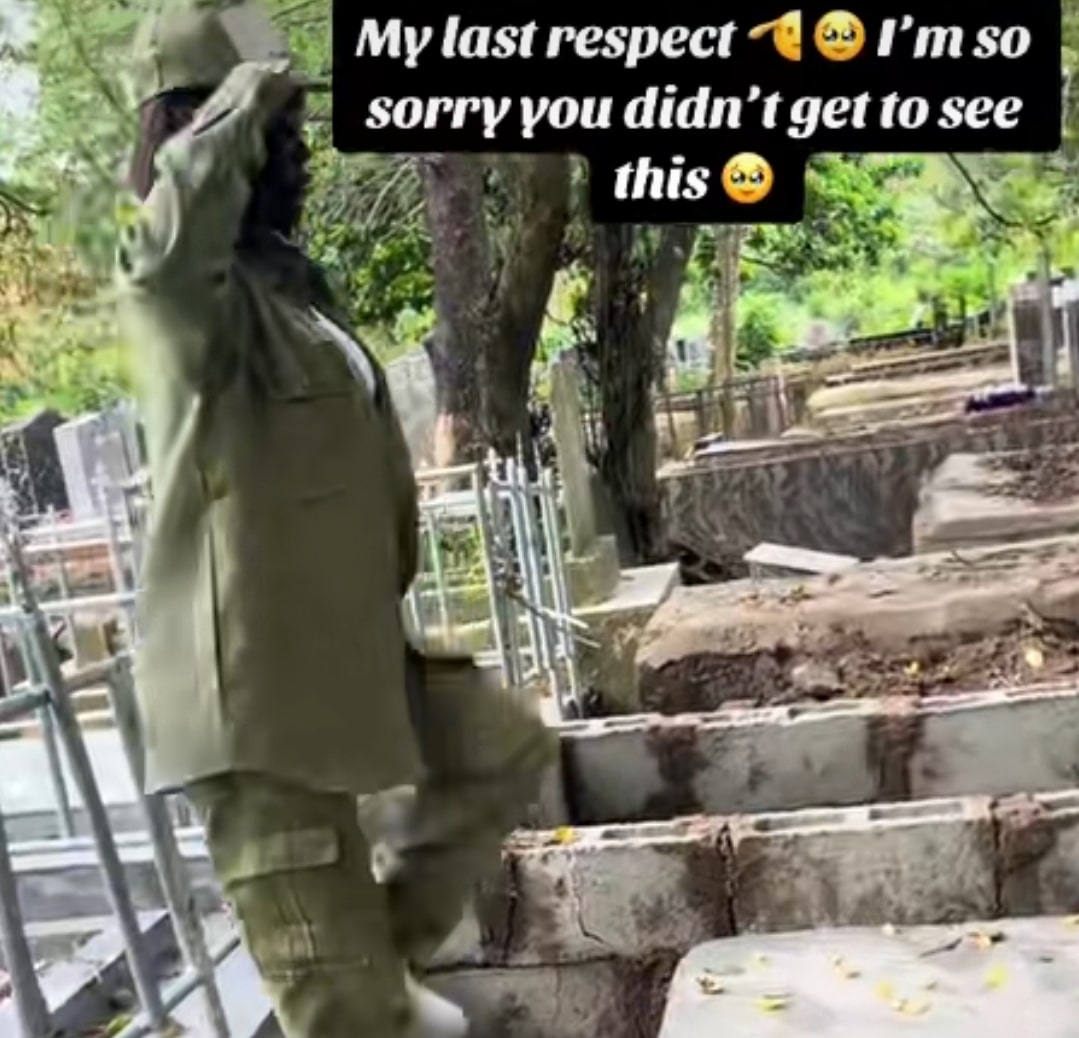 During the visit, she saluted her late mother, and scenes in the video displayed images of her mother and the moment her remains were placed in the casket.
Many individuals moved by this heartfelt act have flooded the comment section to share their views on the matter.
See some reactions below: 
Niffycakes 'N' more: "‎just crying sorry dear, both in this together.. i miss my mum."
Joy: "‎may her soul rest in perfect peace sorry dear."
Oluwadarasimi: "‎Sorry mama may her soul rest in peace."
ARIKEADE: "‎May her soul rest in perfect peace. And also big congratulations."
Kash Track: "‎This really got me emotional. May her soul rest in the bosom of the Lord."
Simply yetty: "‎Congratulations may her soul rest in perfect peace."
Haby4ever: "‎Congratulations, and may her soul continue to rest in peace."
Anjorla Samuel: "‎So sorry babe may her soul rest in perfect peace."
—BlackGirl: "‎So sorry babe mine too is gone will still do my own."
Agbeke@75: "‎so sorry for the lost, you make me remember my Mom."
folashade esther: "‎may her soul rest in perfect peace she proud of you."
WATCH VIDEO:
@aa_desewa

#rip #granny #fypシ

♬ original sound – 😌YOUR EX GIRLFRIEND 🫦❤️