The lawyer of Afrobeat musician Seun Kuti, Adeyinka Fusika has disclosed the reason why the artist is still behind bars.
Recall that Seun Kuti was picked up by the Lagos State Police Command a few days ago after a video of him assaulting an officer of the law surfaced on social media.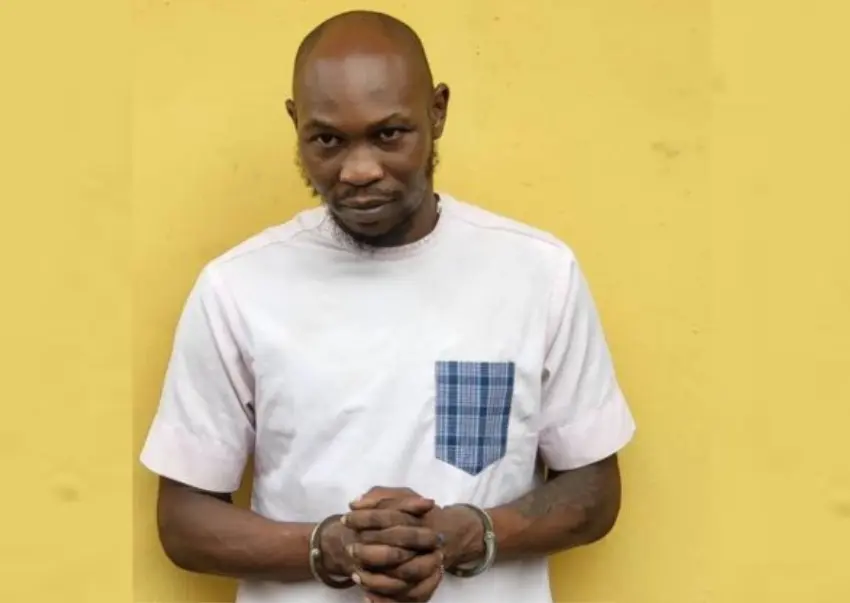 Sharing a new update with the public through an interview with The Punch,  Lawyer Fusika claimed that Seun Kuti had to stay in prison for 48 hours after he was given bail for further investigations. However, the magistrate who was supposed to receive advice from the DPP has said to have traveled for training.
"The court, as you will recall, had ordered that the prosecution of the case must be by the DPP's office and not by the police, hence, the police were also ordered to send the case file to the DPP for evaluation and decision as to prosecution.
"The court was, therefore, to sit today to receive the DPP's advice, but did not because, as we're informed, the magistrate is attending a training course," Fusika noted.
Fusika on Tuesday disclosed that his client's release has been granted already and was only awaiting "administrative approval."
"The release of Mr. Kuti on bail, as ordered by the magistrate, is only waiting for administrative approval. That process has nothing to do with whether or not the court has a physical sitting. We are hopeful that Mr. Kuti will be out today on the bail granted him, having fulfilled the terms,"  the lawyer added.