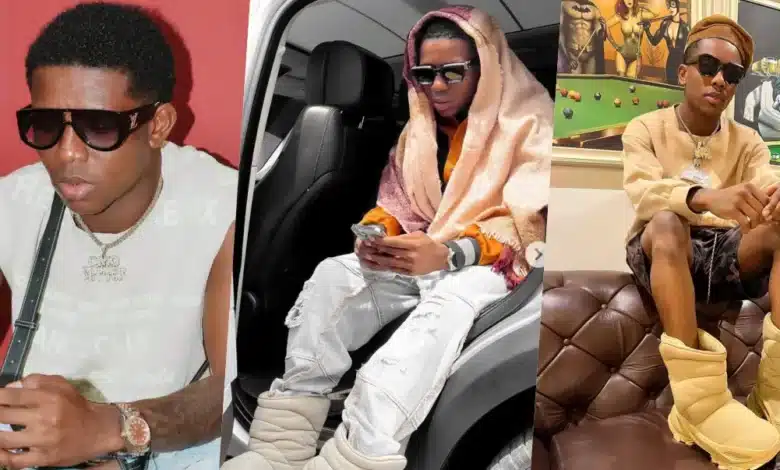 Small Doctor, the Nigerian singer also known as Temitope Adekunle, shared in a recent interview with Beat FM, Lagos that he doesn't drink or smoke.
He mentioned that he has abstained from these vices even before he gained fame, maintaining this lifestyle for over a decade.
He emphasized that he doesn't engage in womanizing and has no vices. The singer attributed his avoidance of social vices to his family background, acknowledging the influence of his upbringing in shaping his character and choices.
See video below:
"I don't drink, I don't smoke"

– Small Doctor pic.twitter.com/g0sqJmjX46

— BASITO (@itzbasito) May 21, 2023
Reaction trailed the revelation with some fans showing disbelief.
@_Jayfred wrote; Omo Agege?? Omo better? LoL. I don't believe this Sha, I have been opportune to watch him perform live, his energy is too crazy for someone that doesn't drink or smoke. Seen him at events with a red cup, what is inside? Caprison?
@Josemandate wasn't having it at all. He commented "believe celebrities at your own risk.".