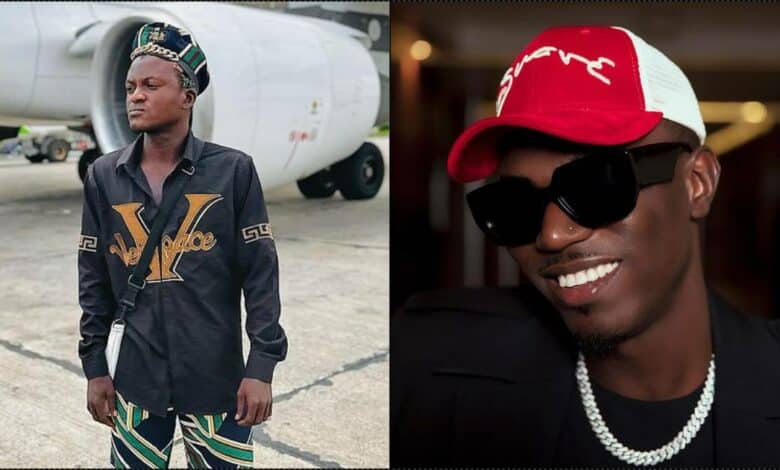 Popular street artist, Habeeb Okikiola alias Portable, publicly criticize his fellow artist Spyro after an attempt to collaborate on music together.
Portable expressed his disappointment in Spyro's refusal to collaborate on a song with him. In his online rant, Portable pointed out that the singer is still considered an emerging artist and should therefore exhibit humility.
He strongly criticized Spyro for declining the collaboration based on the difference in their musical styles.
Trending:
Another Nigerian lady set to break Guinness World Record as she begins counting of rice grains (Video)
In his words, "Spyro 'Who's Your Guy', you never blow na. You know how many hits I have? You know how many shows I've performed? You know how many features I have? You wey na only one song you get and you song can't be mimed. I can sing love song; all song and pattern.
"Wetin you dey sing? You sing pass Michael Jackson? Drop chorus, you said you no fit drop chorus say I no fit sing your pattern."
Sharing the video on Instagram, he added, "Them won disgrace me Thank God Say Man No Be God 🙏🙏🙏ZAZUU can't you see am shining ⭐️⭐️ Akoi Grace Wey No Dey Disgrace ✨.
Aparo You never make am you dey form Ajebo 😀😀😀 IKA OF AFRICA 🌎 IKA Talk IKA Understand ✍🏻."
Watch the video below …