In a heartwarming display of pure joy and celebration, a TikTok video of a lady busting a move after receiving her degree has taken the internet by storm.
Her infectious happiness and impressive dance skills have turned her into an online sensation, garnering thousands of likes and comments across various social media platforms.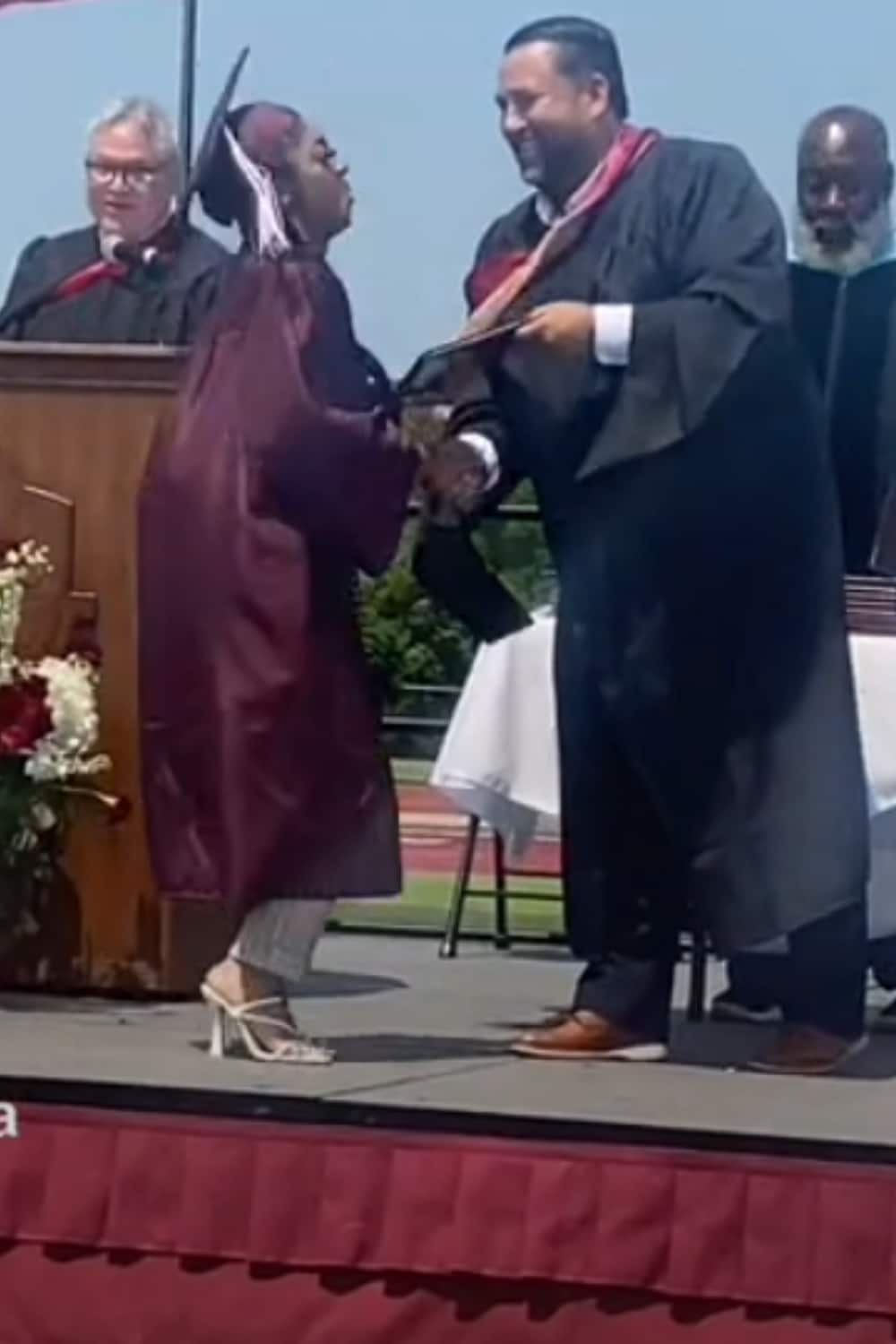 The video captures the exhilarating moment when the lady, adorned in her cap and gown, walks up to the stage to receive her hard-earned certificate from a staff member.
Overwhelmed with a sense of accomplishment, she couldn't contain her excitement and began to dance, seemingly encouraged by the enthusiastic cheers of the crowd.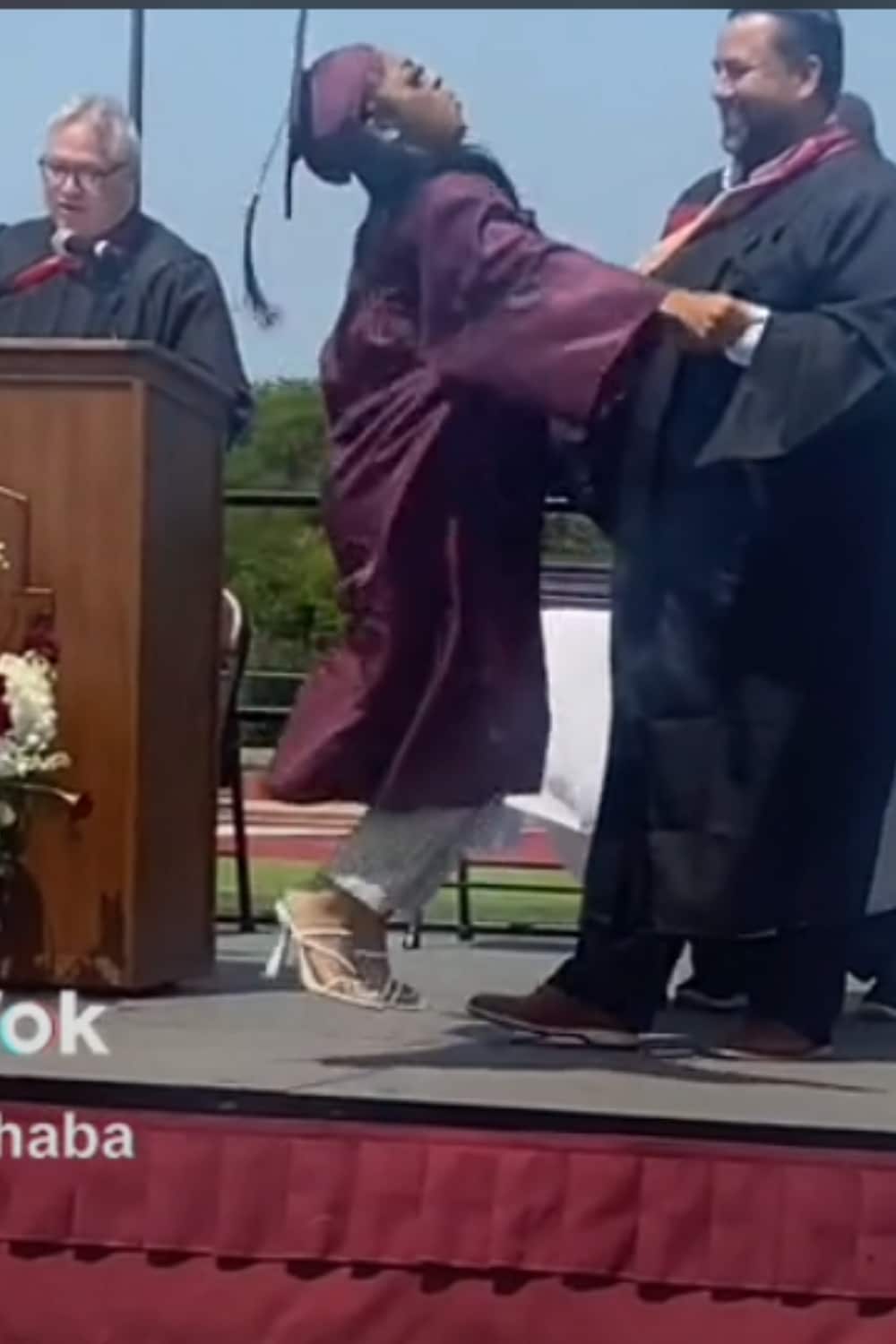 The footage quickly spread like wildfire on TikTok, captivating viewers from all corners of the internet. internet
Social media users flooded the comments section with messages of congratulations and shared their own experiences of celebrating significant milestones in similar ways.
The lady's exuberant display of happiness resonated with many, serving as a reminder of the immense satisfaction that comes with achieving educational goals.
See below;
@bishopshaba

and we bless God for the graduates ! #fypシ #praisebreak #classof2023 #viral #blesshim #godisgood #imadeit

♬ original sound – TJ Official 🎹🎼