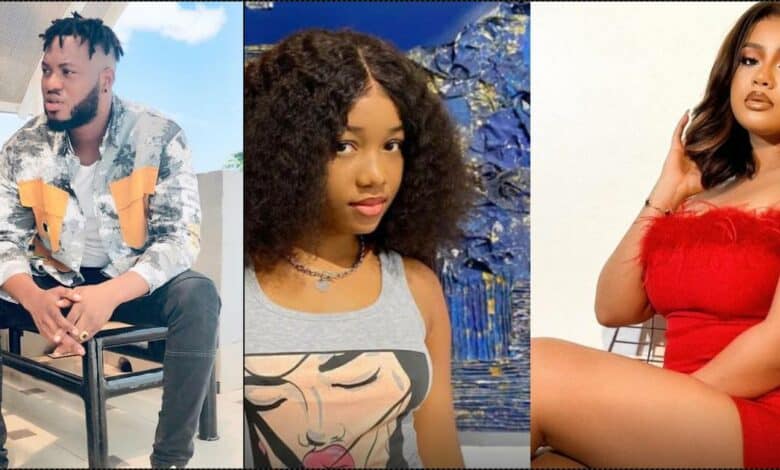 Notable Nollywood actor, Stanley Nweze rubbishes female influencers, Maliya and Lydia over claims that 10K is too small to offer a woman as a gift.
On a recent podcast show, The Rants Bants and Confessions, the influencers had argued that men should be embarrassed to offer a lady an amount as low as N10K.
They insisted that men should not bother trying to impress a woman when their pocket doesn't match their conversations.
Trending:
Another Nigerian lady set to break Guinness World Record as she begins counting of rice grains (Video)
"Give the money to someone on the street, like a beggar. The money can't do anything for me. Stop trying to impress girls with money you don't have," one of the influencers said.
In response, Stanley Nweze lambasted the influencers for presenting themselves in a manner that reeks of mediocre values. He added that men are to be blamed for such utterances from such ladies who solely depend on them for their lavish lifestyles.
"You won't even blame this girls but guys who don't make money the right way, they are the ones throwing money around to impress women which on the long run is building this sense of entitlement in the minds of the lazy & gullible ones……. Everyone likes money and awuf, both men & women but No woman that has real value will speak like this 👆," he wrote.

Watch the video below …
"5k, 10k is a stupid amount… Give it to a beggar"

— YabaLeftOnline (@yabaleftonline) May 18, 2023