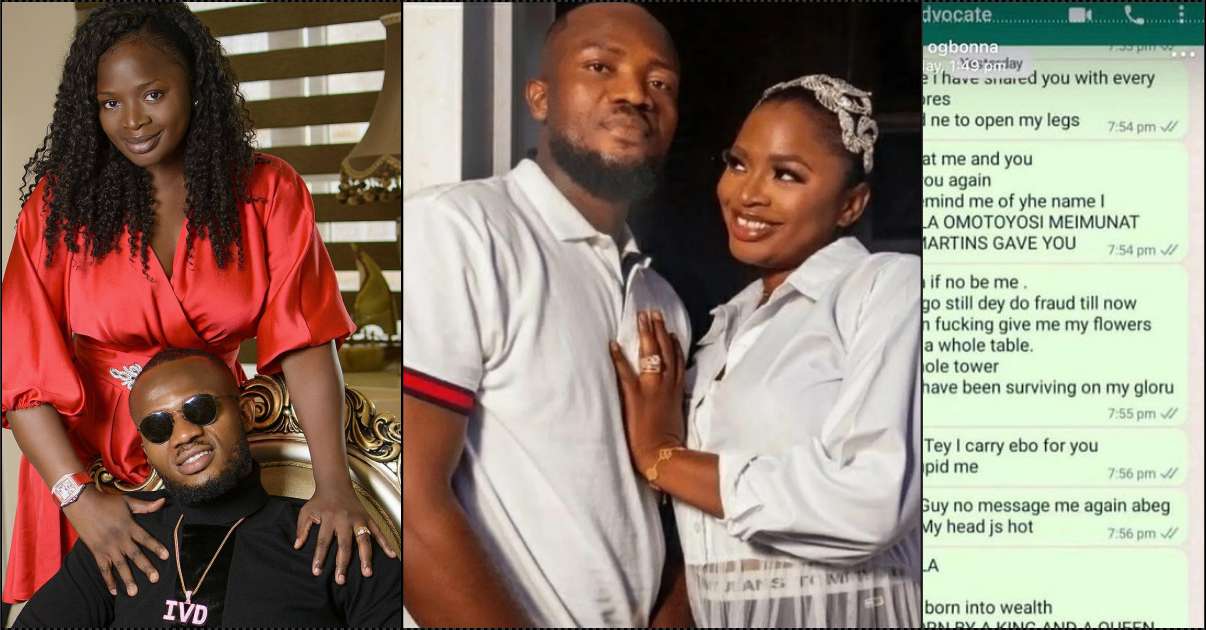 Following the passing of Bimbo Ogbonna, chats with her husband surface where she confirmed involvement in metaphysical activities on behalf of IVD.
A friend to the mother of five had earlier claimed that she was aware of the late Bimbo's involvement in rituals and other diabolical activities she got herself into at the call of her husband.
In the latest development, chats between the couple amidst the heat of their domestic violence surfaced.
In the chat, Bimbo fumed at her husband about the effort invested in their marriage while stating that she went as far as carrying 'ebo' for IVD; a Yoruba word for 'sacrifice'.
See the chats below …