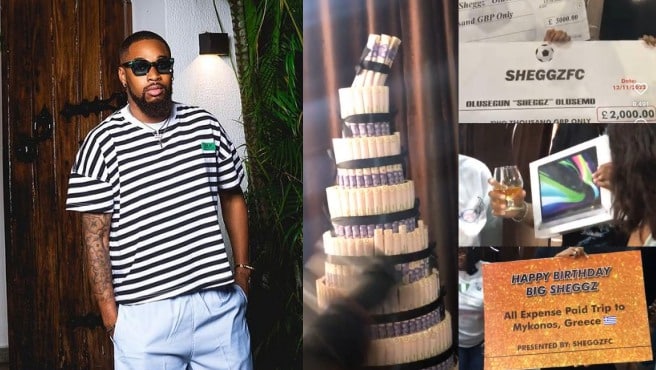 Fans shower the popular reality star, Sheggz Olusemo, with loads of gift items as he celebrates his 27th birthday.
The professional footballer had rolled out stunning photos for his birthday while extending unending gratitude to God.
His beloved fans, Sheggz FC overwhelmed him with loads of gift items including designer shoes, cash gifts, exotic drinks, an all-expense-paid trip to Greece, an Apple Macbook, photo frames and many others.
The brand influencer could not contain his joy as he appreciates his fans extensively for the gesture of love.
Watch the video below …