A pregnant woman caught the attention of many on social media after a video showed her dancing excitedly at what is believed to be a wedding party.
In the clip, which has garnered over a thousand likes, the woman, adorned in a green gown, was seen moving her body, waist, hands, and other parts in unison, delivering a perfect dance.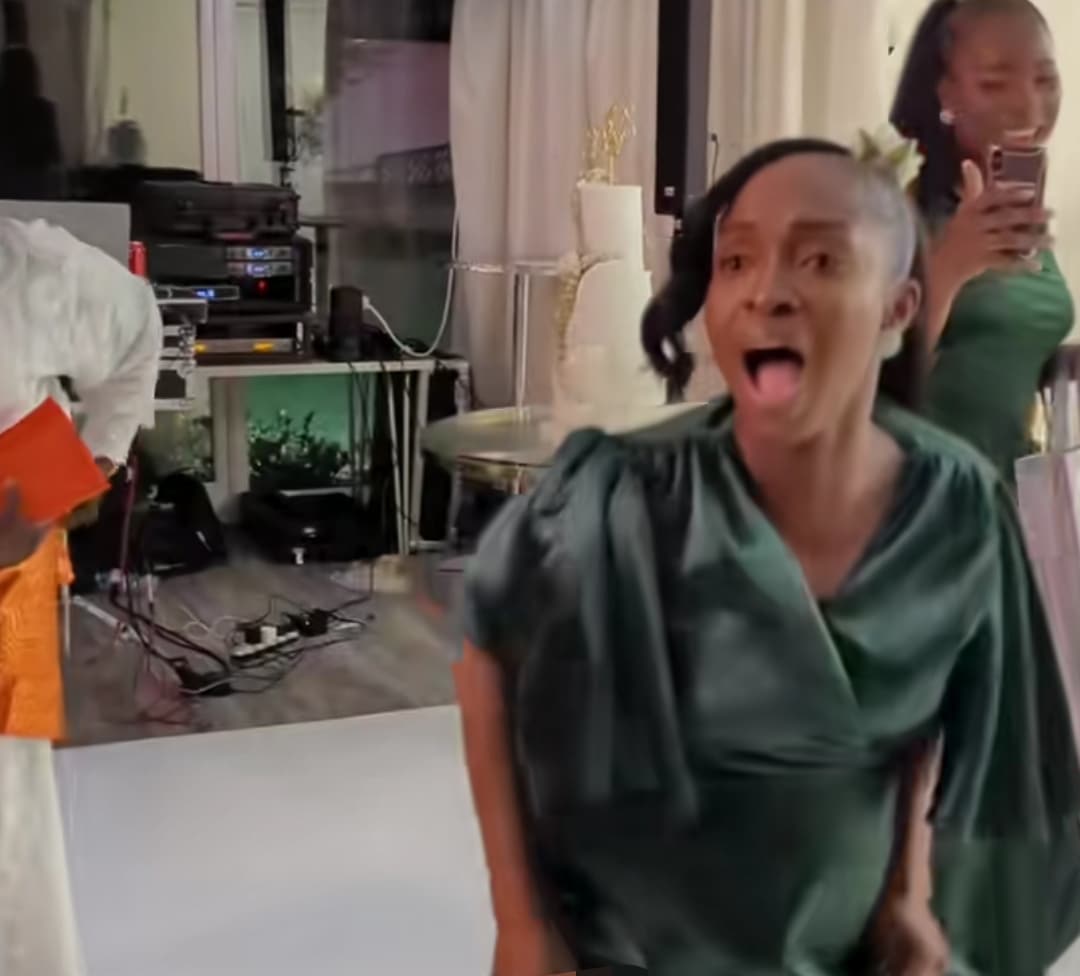 As she danced, she was cheered on by many attendees.
The video, captioned "This pregnant woman didn't take it easy on us at all. She literally made the wedding fun," has sparked conversations.
Concerned individuals have flooded the comment section, expressing their views on the lady and her dance moves.
See some reactions below:
mummy Haris et Nadiyyah: "‎this was the kind of dance I danced and went into labor the next day at 36 wks."
ALHAJIKOWOPE: "‎The baby dey push her,no be she dey dance, and she go still know how far for night."
Orunmuyiwa Ebunoluwa: "‎The husband go hear am after party. he go massage tire."
Tiwani(GrndmaIni): "‎I really enjoy her vibes, Safe delivery when the time reach in JMN."
IYAWO ALHAJI: "‎Not me watching this 40weeks pregnant waiting for labor."
Dami Lola: "‎Baby go dey wonder Wetin dey happen."
Odogwu Becky: "‎De fact dat she didn't let pregnancy stop her catching her vibes with de guls Issa big flex."
nanafirdausitanko: "‎As I have promised my best friend to dance fire her wedding day no matter the situation."
veronicaakpan8462: "‎Her husband would have travelled before she arrives home. cause he will massage taya."
dorisessel321: "‎not me getting tired after watching it, abeg make una come pour me water."
user5017445059772: "‎Na the hubby go jiya e.but she tried yhen no born my papa well make i try this.na 5wks rest."
Alexoqueen: "‎the dance i danced for night vigil and gave birth early morning of it. Joy overflow."
WATCH VIDEO:
@mcsege_cfr

This pregnant woman didnt take it easy on us at alllllllllll She literally made the wedding fun #weddingtiktok #instablog9ja #gossipmillnaija #weddingdress #weddingvibes #asoebibella #bellanajiaweddings

♬ original sound – McSege_cfr