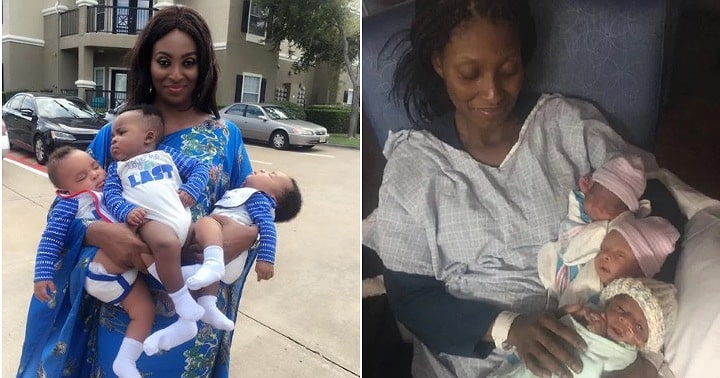 A Nigerian woman identified as Henrietta, has welcomed three babies after about ten years of childlessness.
Reports gathered that the US-based lady had to endure her childless marriage for about 10 years before welcoming her bundles of joy.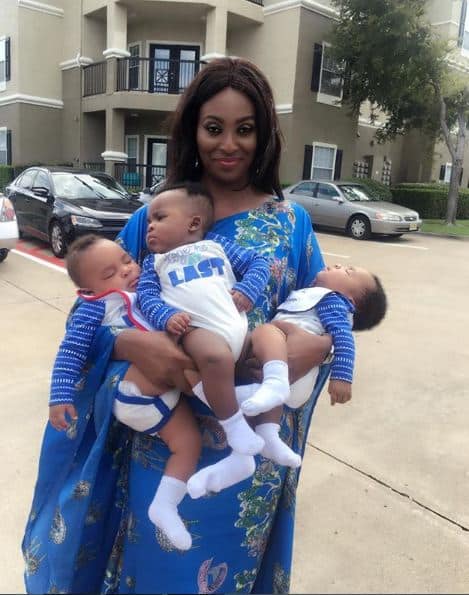 Henrietta expressed her joy, calling herself a 'testimony' as she posed with her triplets.
Sharing her joy on social media, she wrote:
"Thanks everyone for your love and prayers. I am truly overwhelmed. It has not been an easy ride, but I'm thankful to God that makes all things beautiful in his time, for honoring me.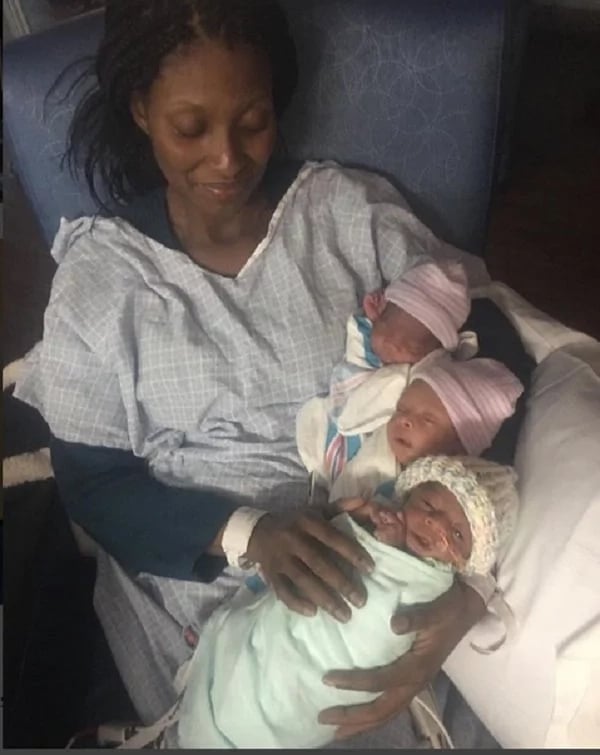 "After more than a decade of waiting on him for the fruit of the womb, he's has made my quiver full of children.
"To all those who may be going through a similar journey, hold on and hold firm to God. I am a testimony that God answers when we call, no matter how long it takes. #proudmamaofboys."