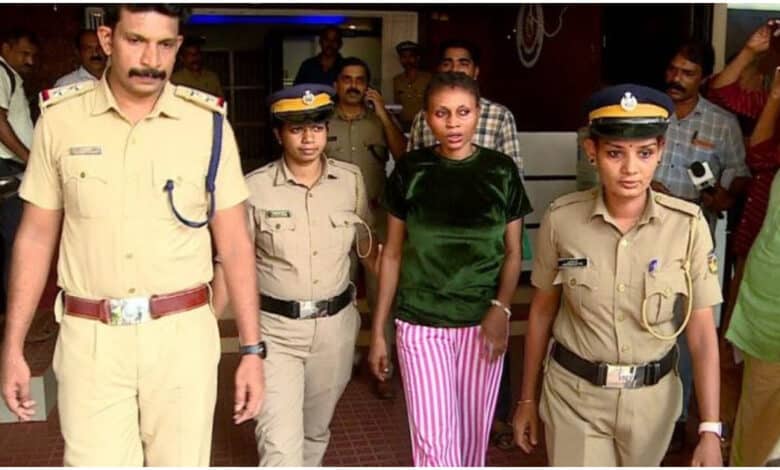 A Nigerian woman known for being a notorious drug kingpin and a supplier of drugs in Kerala, India has been arrested by the Kasaragod police.
The suspect who has been arrested was identified as Hafsa Rihanath Usman, alias Blessing Joy. She was arrested by Bekal DySP C.K. Sunil Kumar with Kasaragod ASP P.K. Raju supervising the case.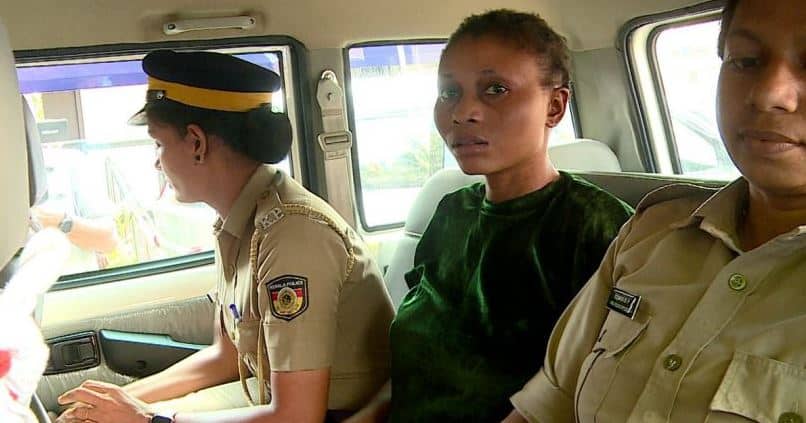 After the arrest of Blessing Joy, she was remanded by the court in Kasaragod and placed in police custody.
Trending:
Another Nigerian lady set to break Guinness World Record as she begins counting of rice grains (Video)
According to the reports from the police, the suspect was arrested by the investigating officers after they got information from Abu Bakar, and his wife Ameena Azara who lives in the Melaparamba police station area, A.K. Wasim of Kalyana Nagar in Karnataka, and Suraj, all residents of Bengaluru, who were arrested on April 22 at Uduma Pallath in Kasaragod.
Prior to her arrest for drug fraud, the investigation team of Kasaragod said the Nigerian Embassy has been informed about the arrest of the woman.

"When arrested, she did not have any passport, visa or other documents. The woman reached Bengaluru on a student visa a year and a half ago. It is suspected that her main aim was drug trade under the guise of studies," said the police.
"Over the past two years and a half, Kasaragod police seized commercial quantities of MDMA 35 times. We suspect the contraband came from Hafsa in most of these cases," said District Police Chief Vaibhav Saxena.
"She is a big fish. You can say she is the chief executive of her racket," he added.