A UK-based woman has shared the moment she caught her daughter at a mall after she claimed she was going to school for extra classes.
Apparently, the mother had visited the mall to get some stuffs when she spotted her daughter.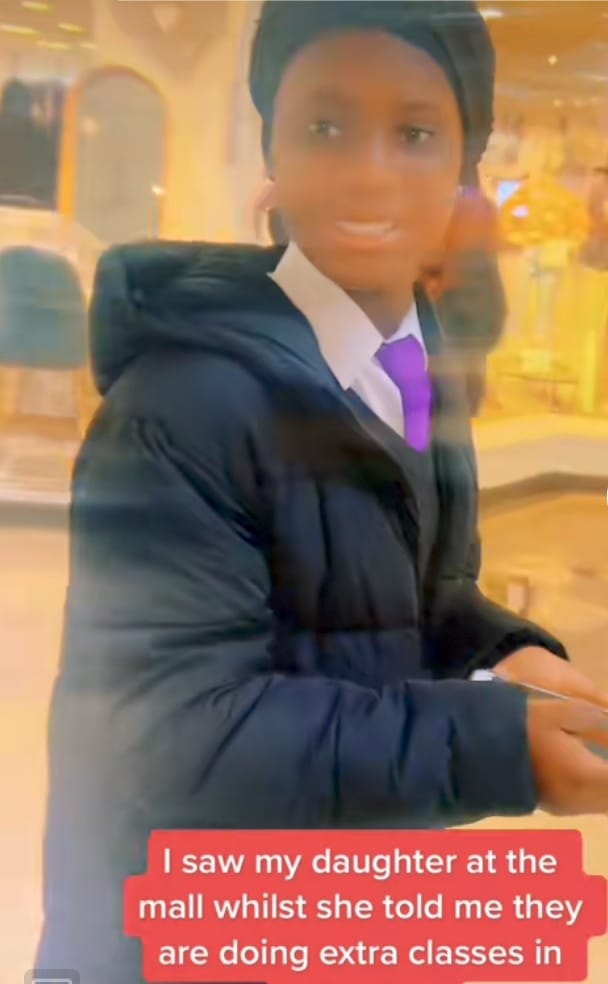 She shared a video which captured the moment she saw her girl walking casually around the mall.
The lady then yelled out her daughter's name, Noelle, asking her to come over.
She queried her about what she was doing at the mall after she had said she was going going to school.
Noelle, who appeared visibly surprised to see her mom, stated that she just came to look around.
Watch the video below:
@queen_already1
♬ original sound – Queen_already1
In reaction, 9jaconnect wrote: "One of the problem I have with abroad, if na Naija, she go don chop like 3 hot [email protected]"
jeffryprettypretty wrote: "With the way she is looking at back and front, i think she is waiting for someone"