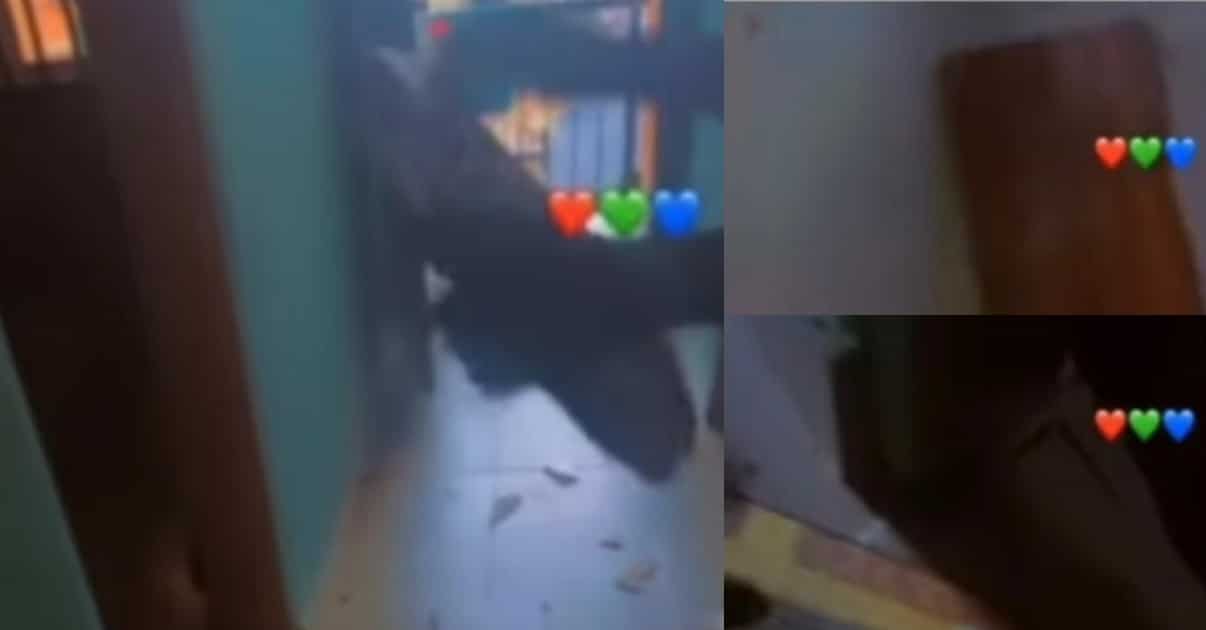 A Nigerian man has gone viral for sending his girlfriend packing, after catching her cheating on him with another man.
The man who is said to reside in the Ondo area of Nigeria is seen in a viral video destroying a frame that belongs to him in anger.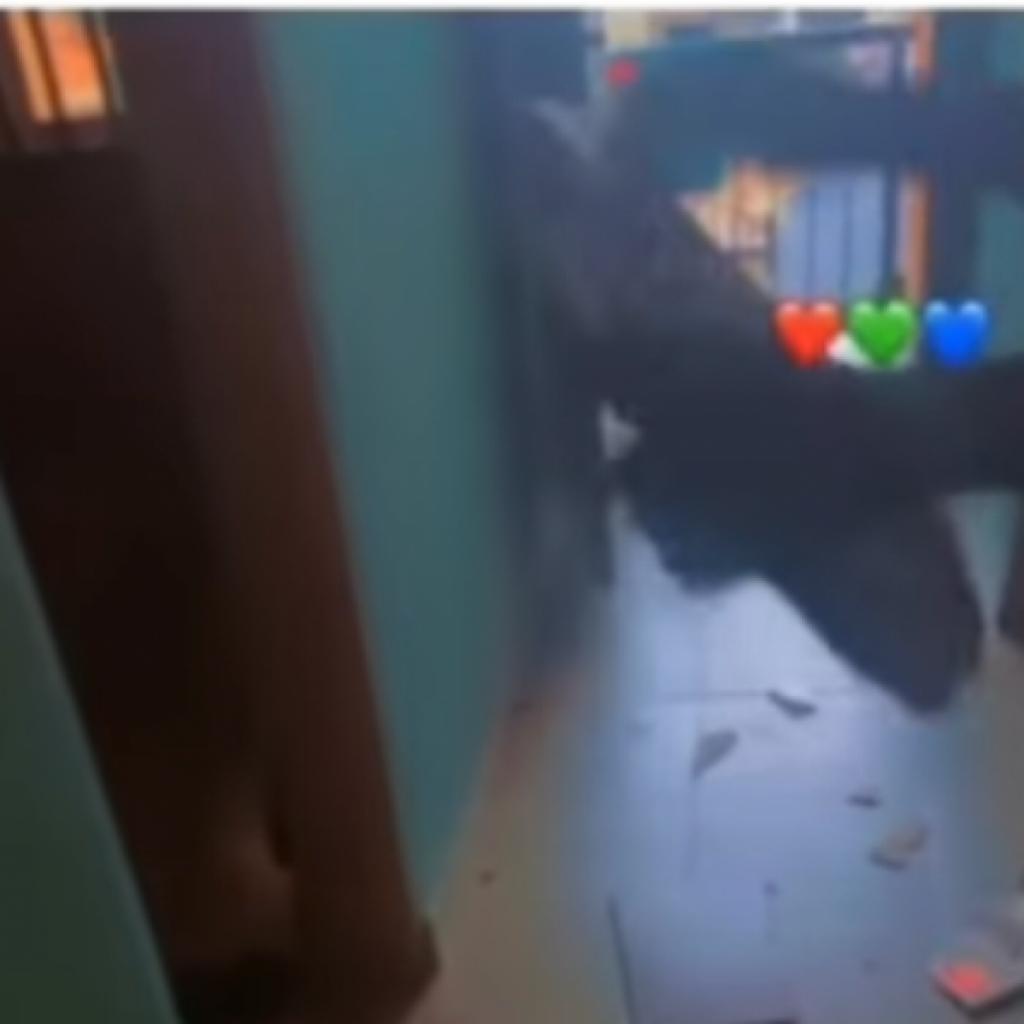 According to a source, the duo had been dating for 3 years now. Unfortunately, the man caught his girlfriend cheating and sent her back to her father's house.
The source also reveals that it would be the 7th time of happening.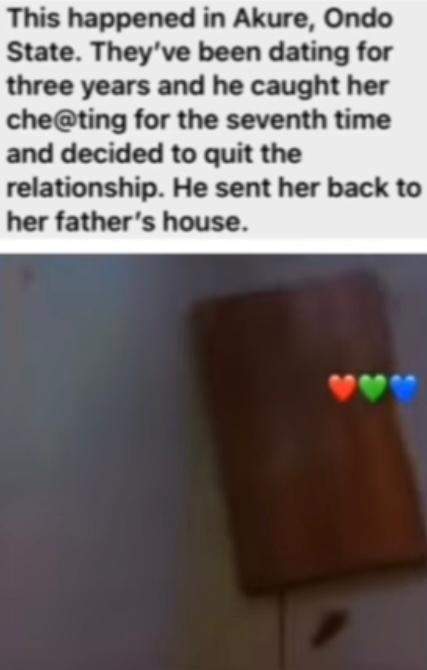 The post reads:
"This happened in Akure, Ondo state. they've been dating for three years and he caught her cheating for the seventh time and decided to quit the relationship. he sent her back to her father's house."