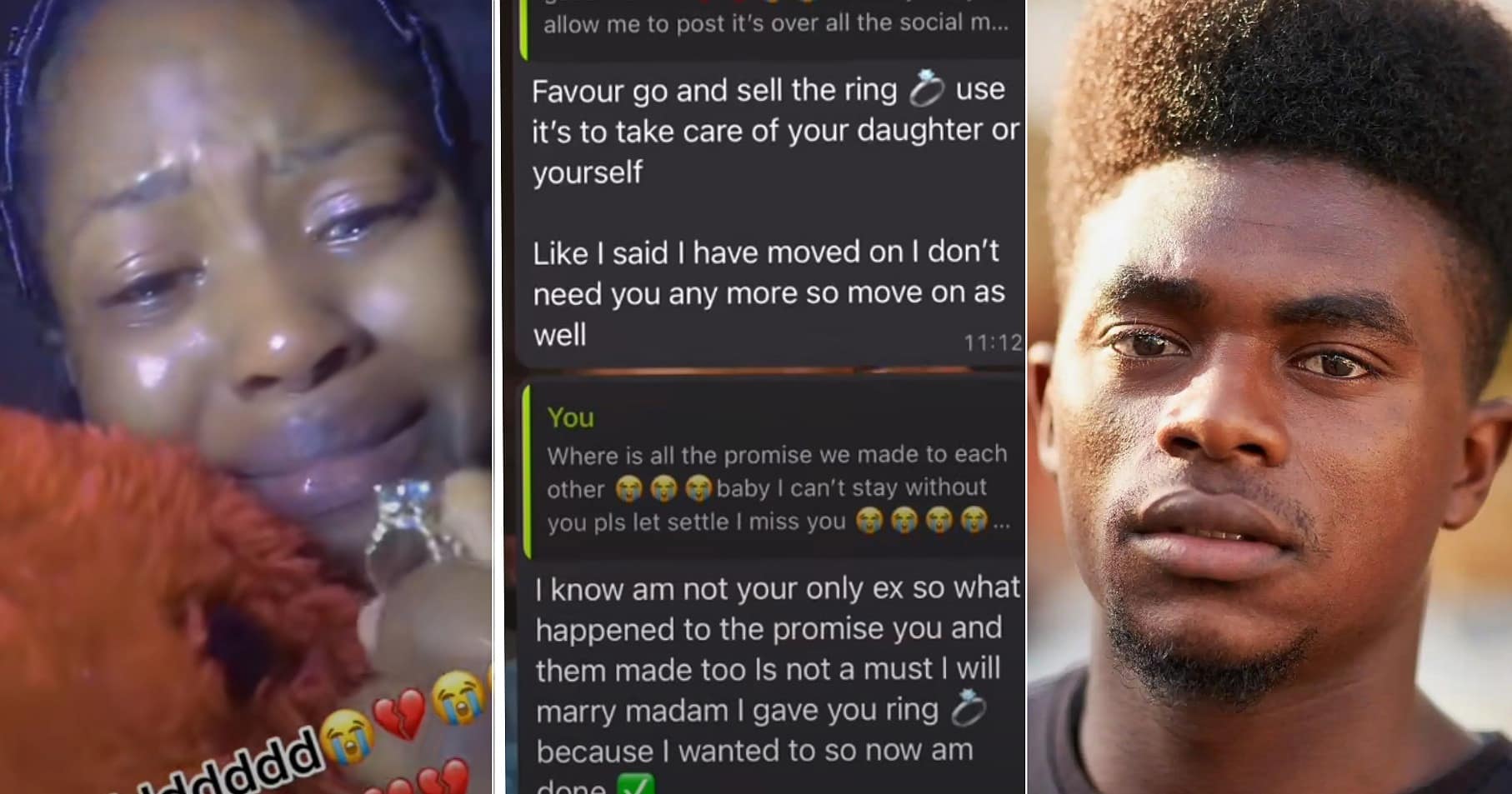 A single mother has shared her pain on social media after her fiance dumped her for no stated reason after engagement.
The single mother identified as Favour shared her chats with her fiance after he declared that he wanted nothing to do with her just after their engagement.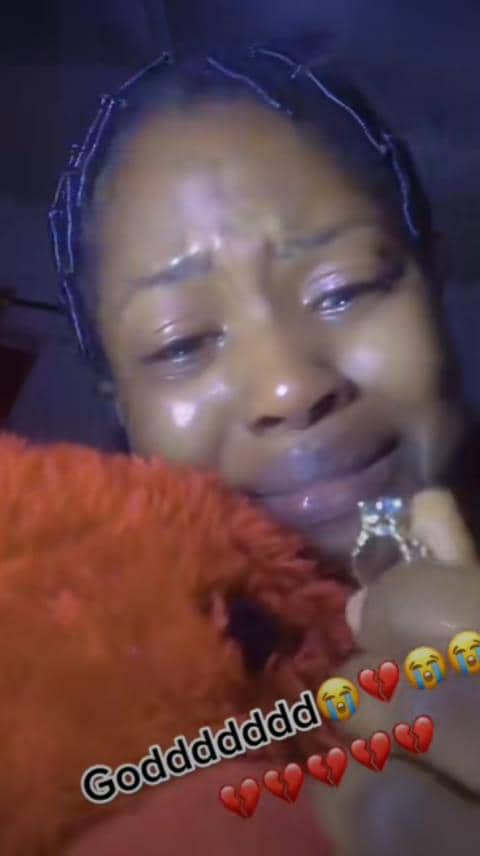 In the chats, Favour begged him to reveal why but the fiance just waved her off with "I gave you ring because i wanted to and now, I don't want to anymore".
The single mother was beyond heartbroken as she cried her eyes out in a video shared on Tiktok.
"Favour go and sell the ring. Use it to take care of your daughter. Like I said, I have moved on. I don't need you anymore so move on as well. I gave you a ring because I wanted to and now I'm done", the fiance insisted.
See post below:
@danielfavour877
Somebody should wake me up from this dream 😭😭😭😭😭😭💔💔💔💔💔#fypシ #foryoupage #tiktok #viralvideo #goviral

♬ original sound – VxrifyMovies