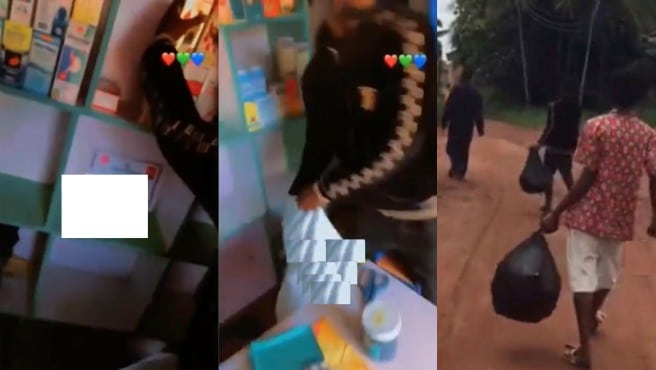 A heartbroken man ends his 5-year relationship with his girlfriend after discovering that she was double-dating in Edo State.
A video making rounds on social media captured the moment a young man arranged a group of guys to help empty his girlfriend's chemist store.
The man was said to have set up the business for the lady to help ease her financial burden and as a sign of his commitment to their union.
The enraged guy emptied the girlfriend's chemist's store after realising that she had a second partner aside from him in their 5-years relationship.
Watch the video below …