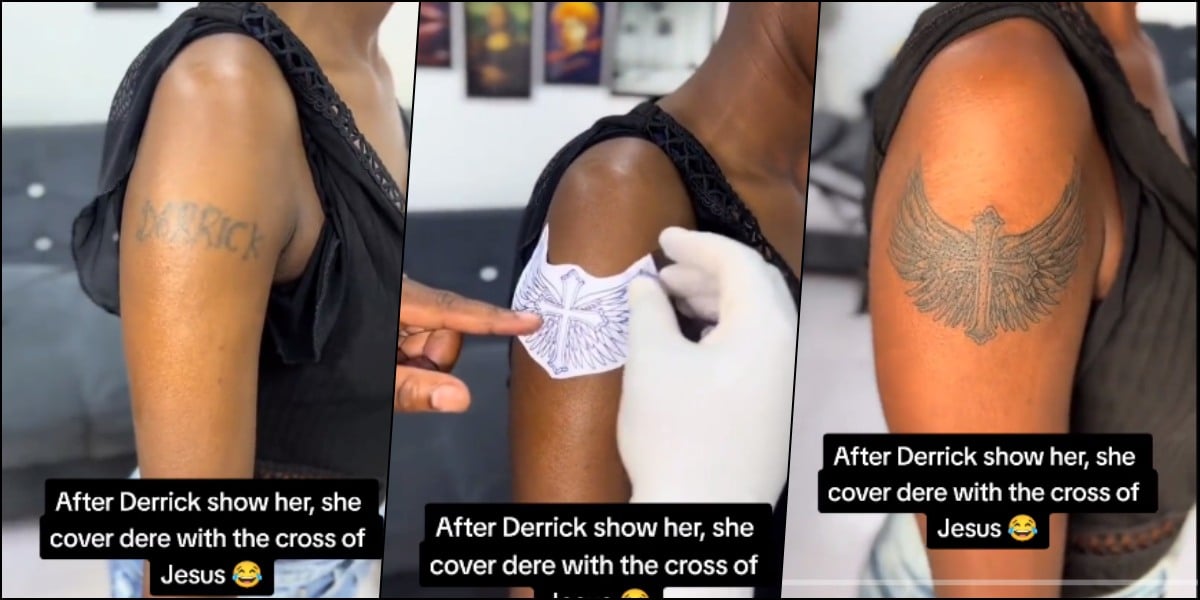 Following an unexpected breakup, a lady who tattooed her boyfriend's name boldly on her arms has gone back to the tattoo shop to get it erased by tattooing a Jesus cross over it.
Love moved the young lady to tattoo her boyfriend's name as a sign of her devotion and deep adoration of him, however, the illusion of love vanished from the lady's eyes after she got dumped and she decided to erase his name from her hand.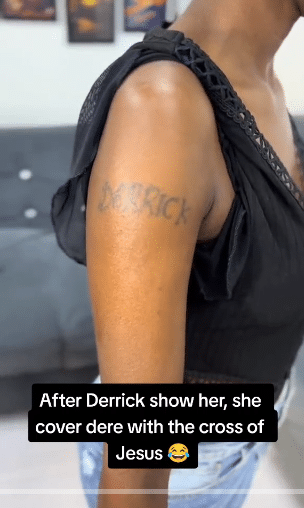 She had tattooed the guy's name, Derrick on her hand and she went back to the ink shop she had the tattoo done to get it off.
The lady requested that the tattoo man cover the name of her boyfriend using a cross which has wings.
Rm591 said: "Derrick has grown wings"
Dv8 remarked: "Bless Derrick for Winning a soul the angels are glad"
Your Excellency 💍🦋 wrote: "Evangelist Derrick praise the Lord 😁"
NanaAbenaoriginal penned: "But still Derrick is the foundation 😂😂😂😂😂😂"
gloriaalale opined: "Jesus came and rescued her from Derrick😂😂💔"
Watch video below …
@nipahiamoa247

please justice for Derrick #viral #funny #fyp #viralvideo #trending

♬ original sound – Nipahiamoa❓