Young businesswoman narrates her encounter with an overly excited agbero who won N3M from a sports bet and plans to revamp his life.
A Twitter user identified as @_peesee took to the platform to share her encounter with a known agbero (tout) in her area with whom she often hands cash.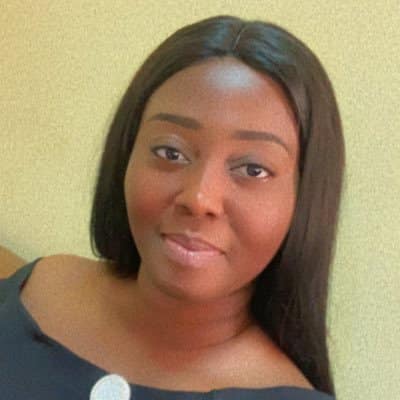 On a faithful day, she had tyre issues with her car and fortunately got help from the agbero who shared his success story after winning N3M from a bet.
In her words;
"Every day, there is this agbero that will hail me for money. Each time I see him, I will give him any little cash I have. Sometimes, I may not have lower denominations, and I will tell him later or the next day.
Yesterday I was busy and my car tyre went down, the agbero saw it
Went to call the vulganizer to come and fix it, and he came to tell me before they started to fix it. When I asked how much he said he has paid😯 I told him not to reject the money that he needs it and I am very grateful for him taking note. I probably would have been Stranded after work.
He started his usual hands up hailing. That today he has done something for me. That I may not see him again, he is going back to his village that he won bet naija 3 million over the weekend and he wants to buy a bus or car so he can do transport business.
You need to the the way I was excited. He said I done suffer ehh, I no believe I go ever make am for this life. Aunty mi I done leave street ooo, I go dey help you carry shoe go Ekiti now.
I just stood there smiling. He will wash my car every morning. He will say I want to Justify the small small money you give me.
I asked if he has a drivers licence, and he said no, I referred him immediately to start one. That's my own contribution to our new transport business.
I feel so happy seeing him live the crazy life of an agbero. I wish him well. And I pray he calls me because he hasn't gotten a phone yet.
Omo I go to park and no hailing 🤣🤣
My own hype man done become boss man.
I just smiled and went about my duty.
Life is beautiful when
We are winning.
I miss his early morning wahala 🤣🤣
My prayer for anyone struggling to make it, heaven will locate you.
Your efforts this month, this year will yield results. Your story will change for good. While waiting on God, you will find good people to keep your faith alive in the journey to success. Amen."
Every day, there is this agbero that will hail me for money. Each time I see him, I will give him any little cash I have. Sometimes, I may not have lower denominations, and I will tell him later or the next day.
Yesterday I was busy and my car tyre went down, the agbero saw it

— Phinesmiles (www.pswears.com) (@_peesee) May 24, 2023