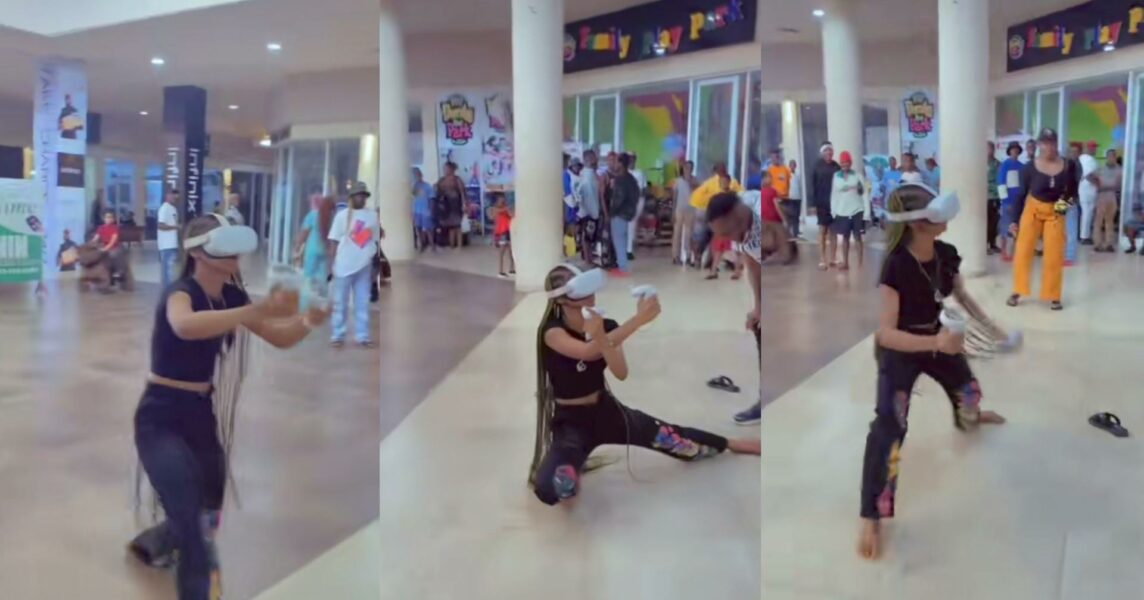 Young lady causes buzz as she creates a scene at a mall while playing a Virtual Reality game while putting on a VR glasses that made everything seem real.
The young lady put on the VR glass and as soon as the experience changed, she swooped into action.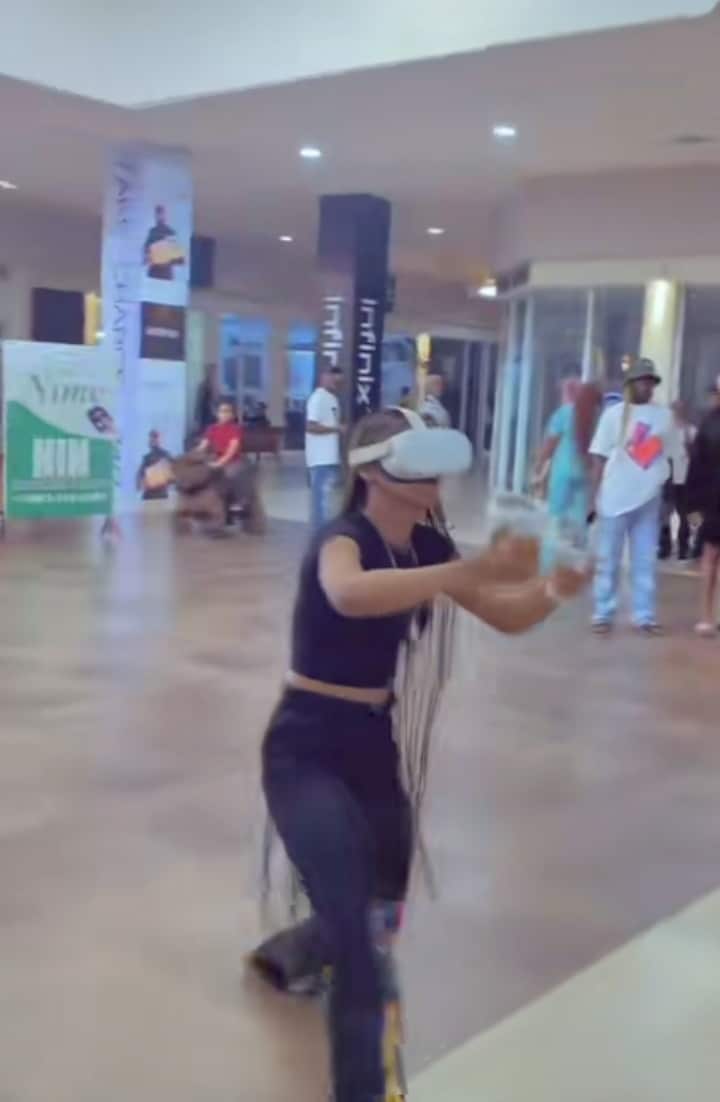 She began executing some fighting moves to fight off an imaginary opponent in the game.
Her friends who couldn't control their laughter were busy recording her.
The spectacle caught the attention of others in the mall and they stood to watch the drama.
@elizabeth penned: "I don laugh enter crispdal room 😂"
@MARYAM❄️❄️ remarked: "Me fighting with my spiritual bf so he can allow those ones in life stays with me forever 😫🥴"
@mirable 💙 wrote: "And I was screaming Kung fu master 😂😂😂"
@PreorderBridge stated: "This is really embarrassing and fun at the same time😹😹😹😹"
@complexityy❤🤗 said: "i kept on watching and the more i watched the harder i laughed😂😂😂girl was really fighting for her life with her kung fu moves😂😂😂"
Watch the video below …
@queensplashcakes1

Omo i nearly faint 😂😂😂😂😂 i thought it was real ooo 😂😂😂😂#queensplashcakes #fyppppppppppppppppppppppp #trend #goviral #foryourpage #makemefamous #fyp #laughoutloud😂 #funnyvid🤣😂 😂😂😂 splash ooo 😂😂😂

♬ original sound – TheJuniorKing