Judy Austin, a Nigerian actress and Yul Edochie's second wife, admitted to having spent the previous night sleeping in the toilet.
The mother of two appears to be trying to lose the bulging stomach that came with her second kid. To try to smooth things down, she has been experimenting with different creams, some of which she suggested to her followers.
She posted on Instagram on Saturday, sharing her thoughts after drinking a fat burner that left her dizzy and completely disoriented. She eventually passed out in the restroom yesterday night.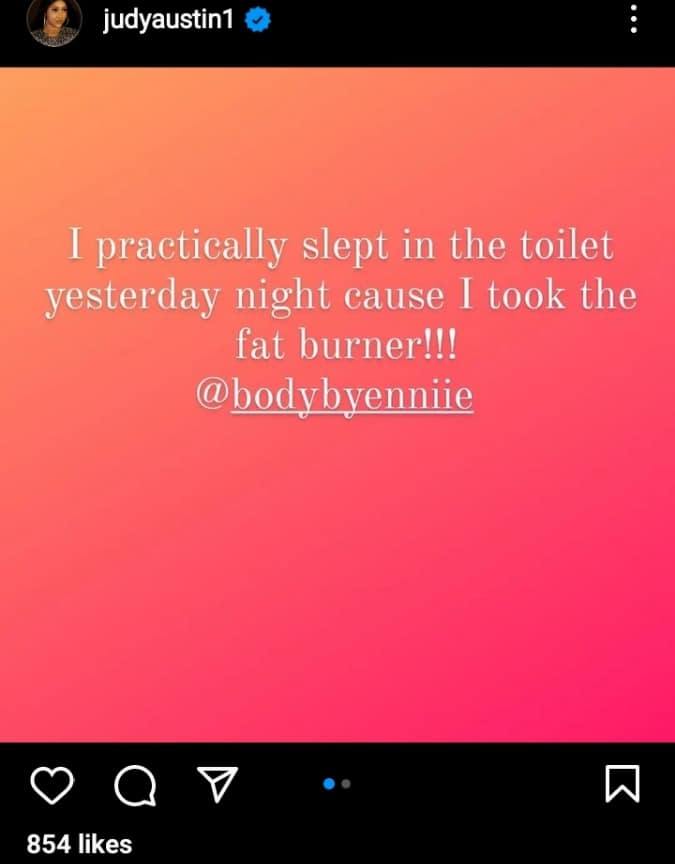 When internet users saw the message, they didn't hold back and chastised her for sharing the strange experience and for recommending the fat burner that upset her stomach and caused her to fall asleep on the toilet.