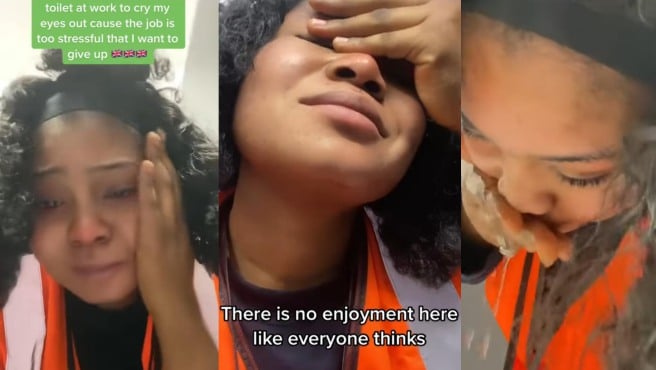 A UK-based Nigerian lady weeps about the struggle of keeping up as she laments how tasking her job is after relocating abroad.
A TikTok user identified as Adetunji Opeyemi took to the platform to narrate how she often goes to the work restroom to cry.
While expressing the struggle of maintaining her sanity, Adetunji revealed that the environment is not as entertaining as she had anticipated.
"This is me going to the toilet at work to cry my eyes out cause the job is too stressful that I want to give up. Everyone abroad is struggling. There is no enjoyment here like everyone thinks. God bless every soul outside their country hustling," she wrote.
Watch the video below …