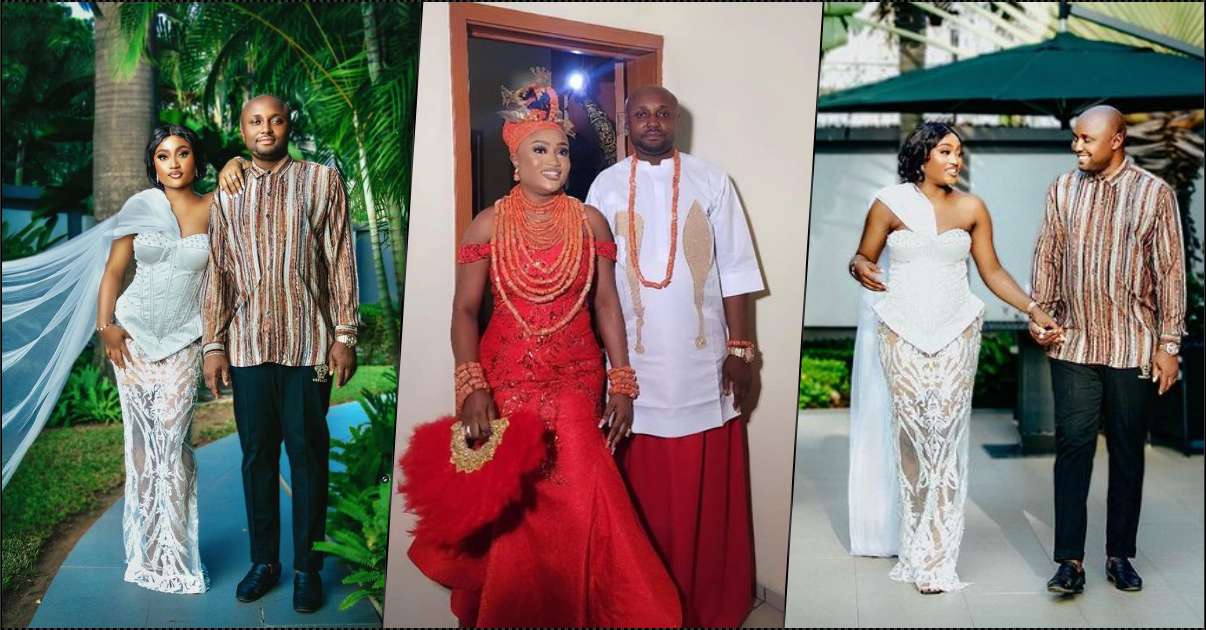 Following their traditional wedding, Isreal DMW's wife, Sheila Courage David, sends a message to the single ladies as she gushes over her marriage.
This comes barely 24 hours after the traditional wedding of the superstar Afrobeat singer's logistic manager.
Taking to the image-sharing platform, Instagram, to rejoice over her union to Isreal DMW, the newly wedded wife, Sheila David rejoiced to join the married league.
"I don get husband y'all be safe out there don't forget that Adam cannot be trusted and women get wahala 😂🌚 I'm the best and the best has me😌❤️. I'm HAPPY 😭 THANK YOU JESUS!!!" she wrote.
Watch the video below …