A 16-year-old Nigerian boy, Vincent Okezie, with five certificates from Guinness World Records is currently a mechanic in Abia state.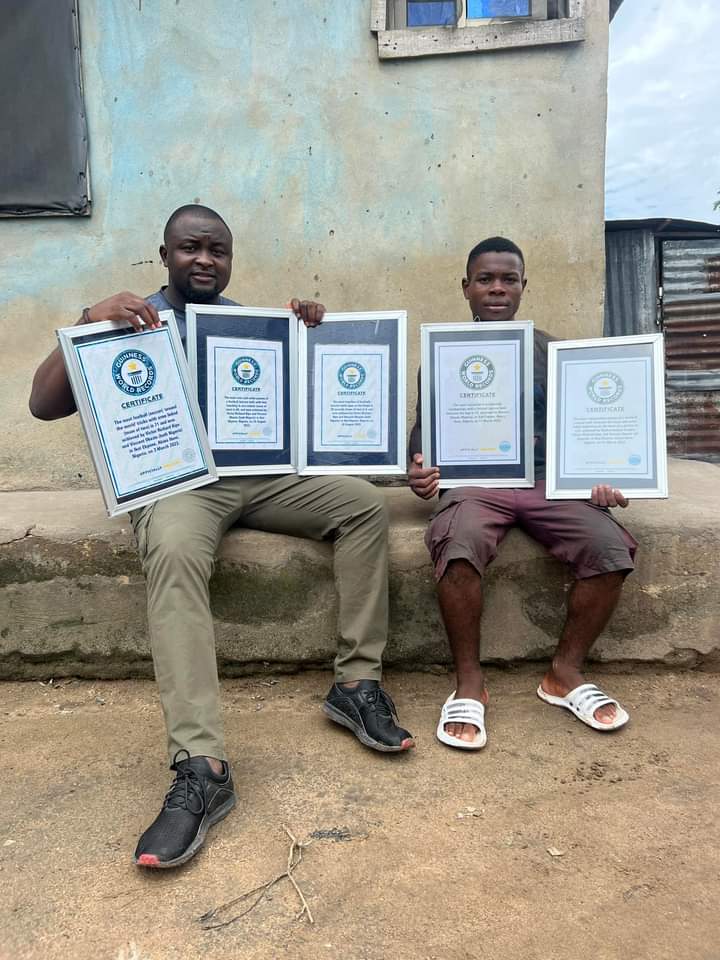 Vincent's story began making the rounds on social media following Hilda Baci's record breaking cooking marathon at Amore Gardens, Lagos.
Despite being a five times world recorder breaker, Vincent's life has not changed for the better.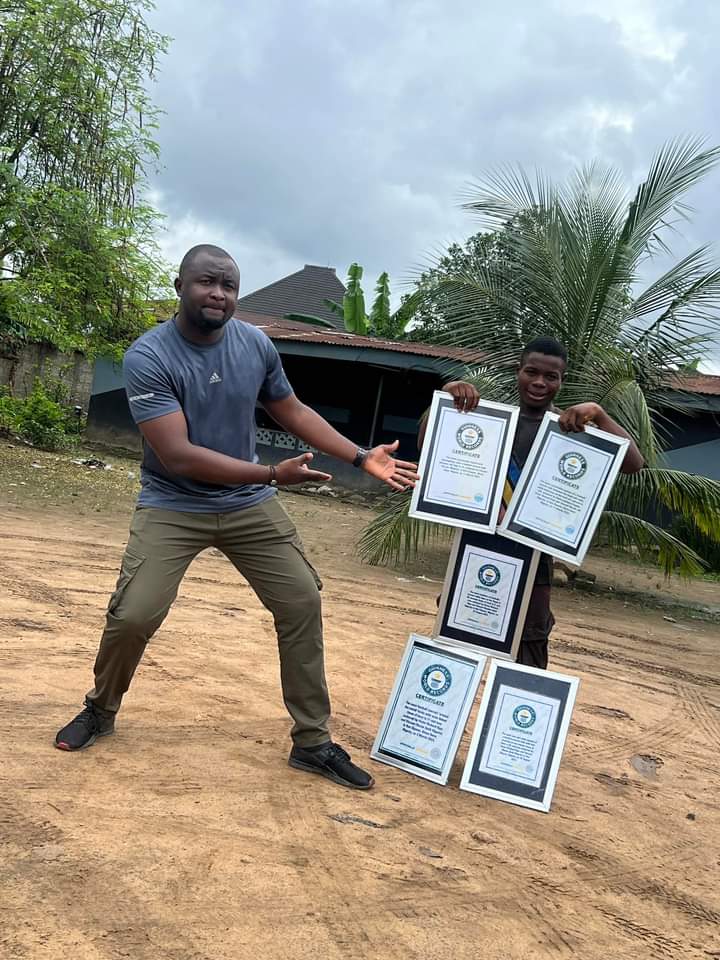 The photos of Vincent was shared on Facebook by a popular Nigerian content creator, Lucky Udu.
Lucky Udu revealed that he confirmed from Vincent's coach and manager, Chukwuebuka Ezugha to know if he was indeed a world record breaker before posting online.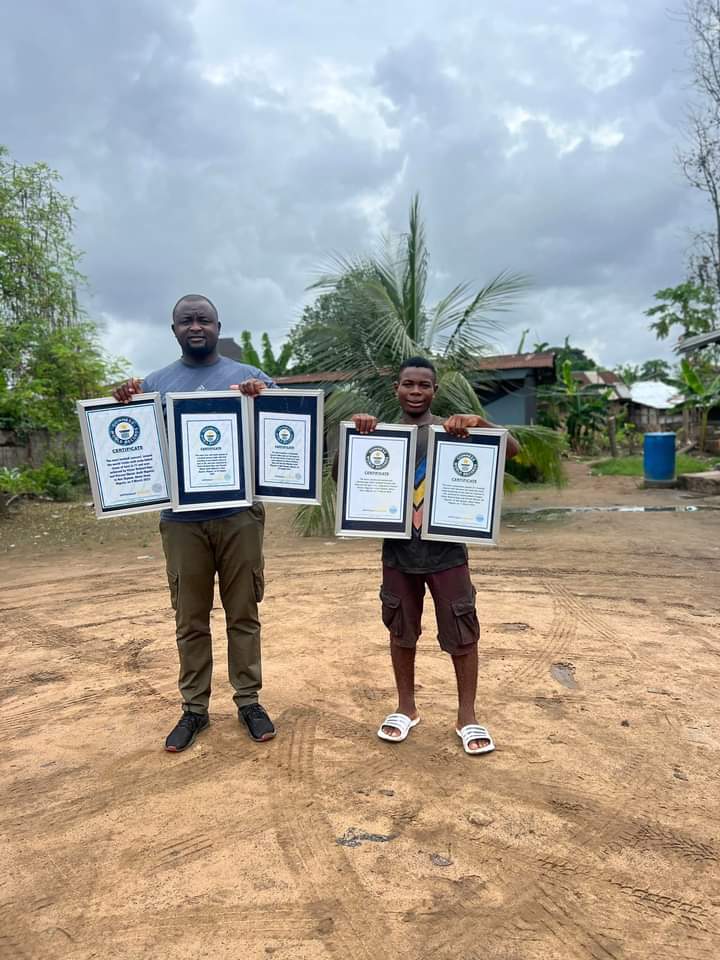 According to him, Vincent is currently a Mechanic apprentice in Abia.
Here are the five records broken by Vincent:
Most consecutive backward handsprings with a football between the legs.
Most consecutive passes of a football between the head and soles while balancing on the back of a person (129 passes).
Most over and under pass of a football (soccer ball) with feet touching in one minute (team of two).
Most transfers of football (soccer balls) spun on the finger in 30 seconds (team of two).
Most football (soccer) 'around the world' tricks with arms linked (team of two) by Victor Richard Kipo and Vincent Okezie