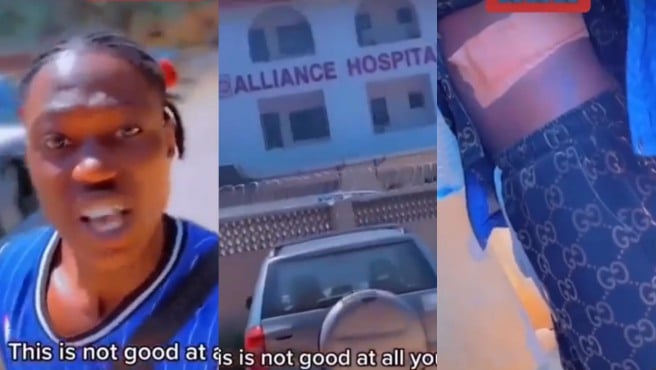 A concerned young man accuses a hospital in Abuja, the Federal Capital Territory, of harvesting his 17-year-old brother's kidney.
The said medical institution named Alliance Hospital in the state capital reportedly harvested the teenager's kidney for reasons yet to be known.
The aggrieved young man accused the hospital of abusing the rights of a minor without consenting his family.
He, however, threatened to involve the human rights division of the state on the issue while ranting about being content as a family despite being orphans.
The young man further insisted on not wanting a settlement from the hospital other than facing the law.
Watch the video below …