Backlashes have trailed popular actress Judy Austin's congratulatory message to the sensational record-breaking chef, Hilda Baci.
The Akwa Ibom chef has become an internet sensation after she broke the previous record of 87 hours, 40 minutes, after she cooked for 100 hours and 40 minutes.
Various Nigerian folks and celebrities who had cheered her on to achieve the great feat expressed their congratulations on their platforms.
The controversial actress, Judy Austin who has been in the bad books of some Nigerians have blasted her for for sending a congratulatory message to Hilda.
Judy wrote:
"judyaustin1 A big congratulations Darling @hildabaci This is just the beginning of all the beautiful things coming to you!!!
Go girl!!"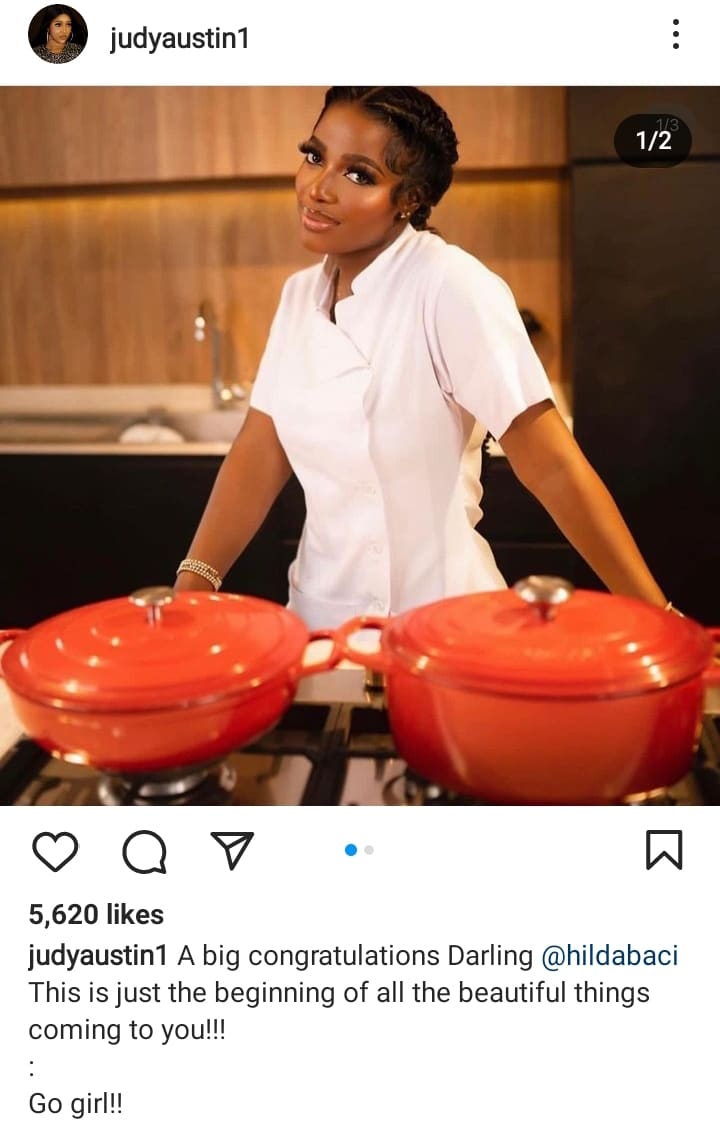 In reaction, one IG user, desire_c_o wrote; "Between a record breaker and a home breaker"
yvonne_bigbrother_titans wrote: "May might have lost a son which is irreplaceable . She has also lost a man who is senseless , but God has given her the love of multitudes. A queen of the hearts. She is blessed, many people have also lost more rhan what she lost without anyone to even fight their enemies. Queen Bee May,,,your bees will forever buzz buzz buzz and make sure your joy stealers sef no go rest. God will comfort you."
swaaady wrote: "Ezi….. Your fellow woman dey break record..the only thing you sabi break nah person marriage….akwuna okul!!"